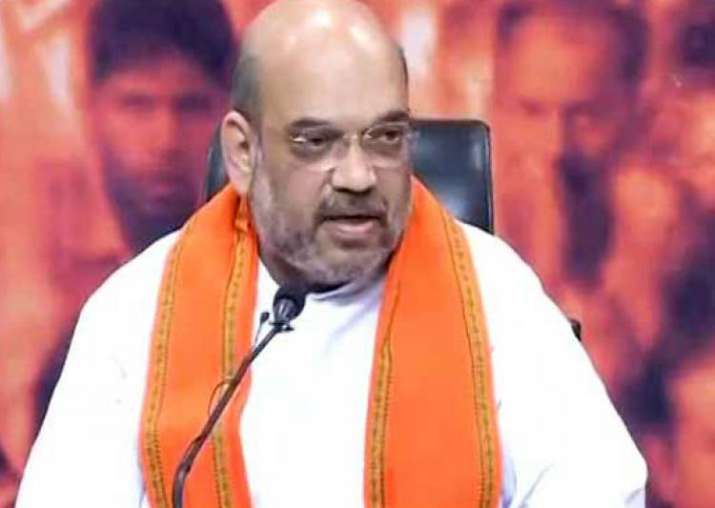 Reacting sharply to opposition leaders questioning the achievements of Narendra Modi government in last three years, BJP President Narendra Modi on Wednesday said that those raising these questions should first answer what they did while in power for decades.
In an apparent reference to Congress vice-president Rahul Gandhi asking the BJP-led government what it was celebrating after three years in power, as all it had to show for this time were "broken promises" and "non-performance", Mr Shah said people want to know what they (Congress) did in 70 years.
"Some people are asking what did the Narendra Modi government do? I want to say, it did in three years what all governments did not do in 70 years," he said.
Observing that there are 16 crore families in the country who do not have toilet, Mr Shah asked why is it so. The NDA government has built crores of toilets in the last three years, he said.
Noting that he has a list of 106 schemes launched by the NDA government since it came to power at the Centre three years ago, Mr Shah said a scheme was launched almost every 15 days.
Without taking the name of Telangana Chief Minister K Chandrasekhar Rao, who demanded an apology from Mr Shah for his comments that the Centre has given Rs. 1 lakh crore to the state, the BJP chief said the Centre has given the amount in various forms.
Informing that he is touring Telangana as part of his nation-wide campaign to reach out to the masses, Mr Shah said that there is nothing wrong in expanding the party. 
Recalling that once the BJP had only a handful of legislators in the country, he claimed now it is the biggest party in the world and running governments in a number of states.
Stating that the campaign to expand the party is not against anybody, Mr Shah urged BJP workers to strive for bringing the party to power in Telangana.
(With PTI inputs)