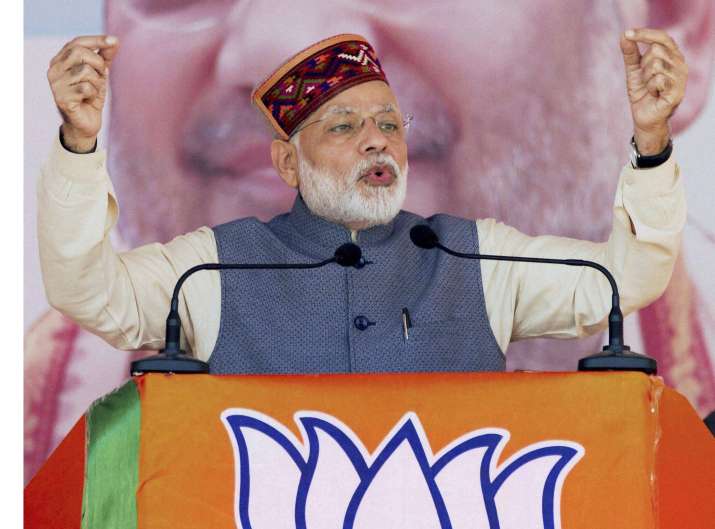 Prime Minister Narendra Modi today said that his office is running  an "archaeology department" to excavate all those files that went missing in the last 30 to 40 years.
He pointed out that most of these files belonged to the developmental projects.
"When I became the Prime Minister, I never imagined that the PMO will have to start a new department. I had to start an archaeology department," Modi said while addressing a Parivartan rally in Mandi.
The Prime minister also said that many projects, launched years ago, either remained in files or their files were lost.
"Many projects which were initiated ages ago, of which only foundation stone was laid, either remained in a state of status quo or their files were lost."
"We have been searching to bring out the skeletons of those files. I was surprised to see there were so many incomplete projects," he said giving an example of Nangal Dam-Talwara railway project which was initiated in 1981 but no work had progressed.
"I asked the officials what happened to the 35-year-old project. When it was initiated the project was worth Rs 34 crore. It got delayed due to criminal negligence. We took it up and pushed for the completion of the project. Today, the cost of the project is Rs 2,100 crore," said Modi.
"Had the project got completed 35 years back, the Rs 2100-crore project would have been completed at a cost of Rs 34 crore. The country would have reaped the benefits of this project. This government wouldn't have had to take so much burden," the Prime Minister said.
(With IANS inputs)