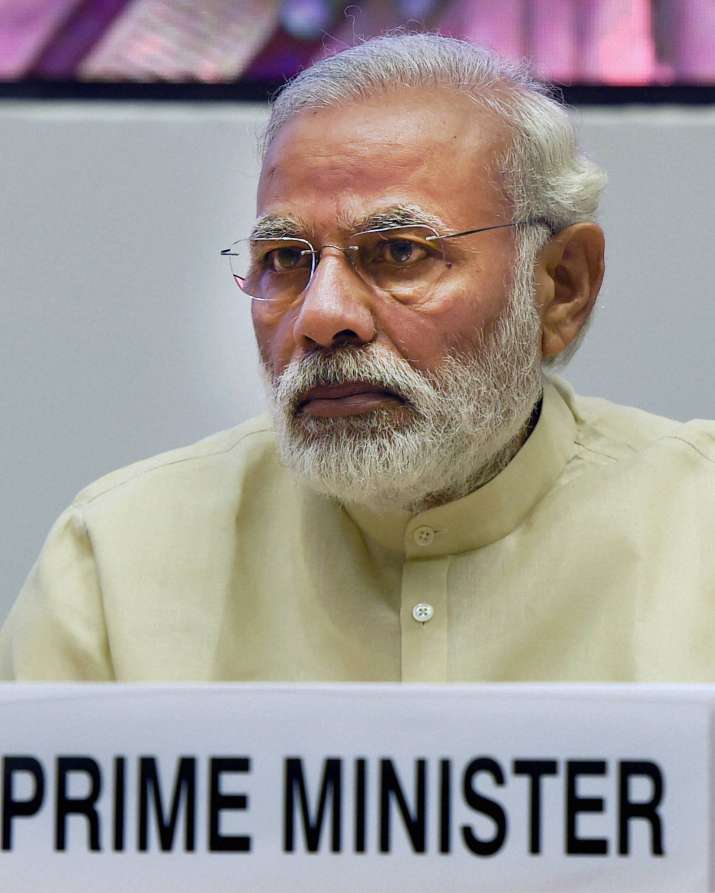 Prime Minister Narendra Modi today said that his government is trying its best to usher in "an era of historic growth" in India.
In a statement, PM Modi underlined the urgent need to expand and upgrade the basic infrastructure in India and pointed out that in its absence, India's progress would be incomplete.
He also referred to the review meeting that he held on Monday to review the progress in core infrastructure sectors and said that such meetings underline the importance that his government gives to the issues related to basic infrastructure.
"On 22nd August 2016, I chaired a marathon meeting to review the progress in core infrastructure sectors. I have been holding such meetings very often because India's progress is incomplete without the rapid expansion and upgradation of our basic infrastructure," he said in a statement.
"The development journey of India is special. Our sustained efforts are characterised by speed and scale, which can usher an era of historic growth," he added.
The Prime Minister underlined that the India story is also about resilience. "When the world economy is weakening and slowing down, India is a ray of hope," he said.
Contending that doing business is easier today than it was, Modi said, "Big level corruption and bottle necks are becoming history."
He noted that the country went through two drought years but agriculture production has not decreased.
"Our endeavours to give our farmers an expansive market and more money for their produce continue," he said.
"I am certain that we will continue building on this progress and achieve our aim of transforming India," he said.
Referring to the various subjects discussed at yesterday's meeting, the Prime Minister talked about new and renewable energy sector and said the cumulative installed capacity has crossed 44 GigaWatts.
"Targets have been met for various components and projects under Centre and State policies. A part of the discussion included the way ahead in enhancing solar energy production, including via rooftop generation," he said.
"In the aviation sector, we had comprehensive deliberations on improving safety, connectivity and customer satisfaction at our airports," Modi said.
He said regional connectivity assumes great importance because the more the smaller towns get connected, better opportunities will be available for people in those towns.
"You would be happy to know that 8 Indian airports are ranked among the top 5 globally in their respective categories," he said.
As far as the railways are concerned, Modi said it has achieved its target of daily passenger movement and 40 unmanned crossings have been eliminated in the first quarter of the current fiscal year, which is important keeping in mind the safety aspect.
"The 21st century is an era of port-led development. For India to realise its true potential, we must have world class ports that make India the hub of trade and commerce as well as enable the quick exports of products made in India," he said, adding in this sector, there has been significant progress in average vessel turnaround time.
Turning to the housing sector, he said the government fully understands its importance, especially ensuring proper housing to the poor and the neo-middle class.
"That is why, 6.94 lakh rural houses have been completed in the first quarter of the current fiscal year in the rural housing sector, as compared to a target of 6 lakh houses," he added.
Other initiatives that were discussed include the DBT scheme, LED bulbs distribution and steps being taken to ramp up ethanol blending of petrol, Modi said.
(With PTI inputs)