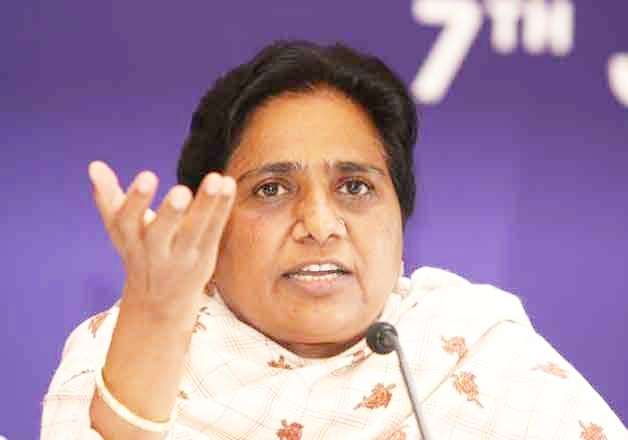 BSP chief Mayawati today sought to drive a wedge in Uttar Pradesh's first family saying Shivpal Yadav was made SP state chief by Mulayam Singh Yadav to save son Akhliesh's image in view of the party's "imminent defeat" in 2017.
Expressing sympathies with Shivpal Yadav, whose appointment as state Samajwadi Party (SP) chief last week triggered the crisis, she said that with nothing to show to the people in the last four and a half years of the party's rule, Mulayam Singh had played this card to deflect the attention of the people in the state.
Mayawati, in a statement, also alleged that the state was witnessing 'jungle raj', there was no development and the people were tired of the 'goonda raj' (hooliganism) unleashed by SP workers. 
Referring to the stripping of portfolios from Shivpal Yadav by Chief Minister Akhilesh Yadav and then giving them back, minus PWD, the Bahujan Samaj Party (BSP) chief said this suggests that there was something amiss. 
The Dalit leader also questioned the return of tainted Minister Gayatri Prajapati, wondering why he was being taken back into the government if he was corrupt.
(With IANS inputs)