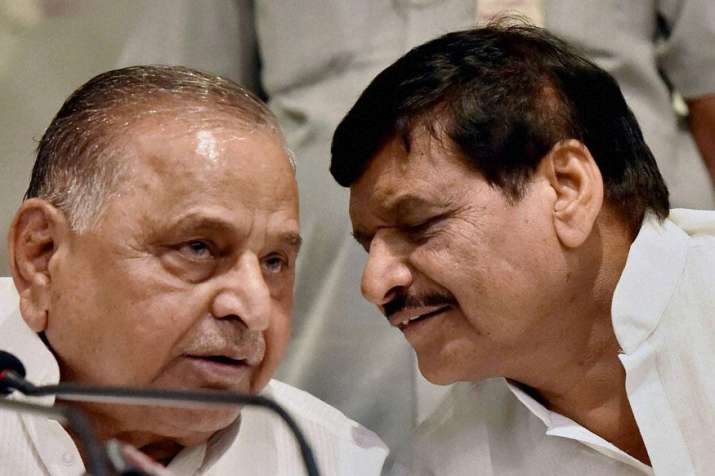 Samajwadi Party founder Mulayam Singh Yadav and his brother Shivpal Yadav did not attend the national executive meet of Samajwadi Party that began at Lucknow today.
Senior party leader and former minister Azam Khan also did not attend the ongoing meet.
Addressing the national executive meet, former Chief Minister Akhilesh Yadav said that the party will elect its next national president before September 30.
The announcement is being seen as an indication that Akhilesh may soon step down as the national President of the Samajwadi Party.
Taking a jibe at the purification of the residence of the new Chief Minister Yogi Adityanath, Akhilesh Yadav  said "When we will form the government again in 2022, we will sprinkle Ganga jal with the help of fire brigade not only on 5-Kalidas Marg but also in all the government offices."
Reacting to the recent Lok Sabha speech of Yogi Adityanath in which the UP CM said that he was one year elder to Akhilesh, the former CM said "Of course, he is a year older to me, but so far the work is concerned, he is far too small than me..."
Akhilehs Yadav also took a dig at the media for being soft on Adityanath while reporting incidents of crime in the state.
"Incidents are happening all over the state now, but they are not being highlighted with Yogi's picture -- the way media used my picture while reporting (such) incidents earlier," he said.