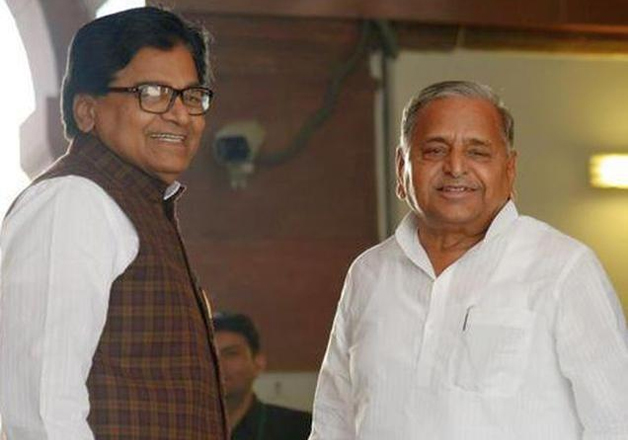 In a major development, Samajwadi Party supremo today revoked six-year expulsion of his cousin and Rajya Sabha MP Ram Gopal Yadav. 
In a press release issued here, Mulayam said that Ram Gopal's suspension has been set aside with immediate effect and he will retain the posts of general secretary and spokesperson.
"Expulsion of Ramgopal Yadav has been revoked. He will continue as leader of party in RS, spokesman, party National General Secretary and member of party's national parliamentary board," it reads.
"This was bound to happen. I am thankful to Netaji for the taking me back in the party. He was never against me," Ram Gopal told reporters.
"I was in the family but technically I was not in the party," he added.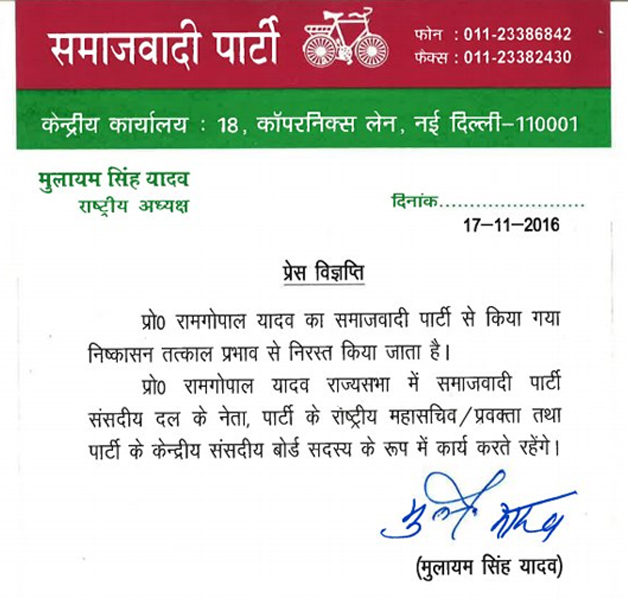 Ram Gopal was expelled from the party for six years last month after he openly sided with CM Akhilesh Yadav and released letters written to Mulayam Singh Yadav.
He had also demanded that Akhilesh be given a free hand in selecting candidates for the 2017 state assembly polls and that he also be projected the chief ministerial face of the party.
In a recent press conference in Etawah, Ram Gopal has broken down and had said that he will always remain a SP member as he was the one who selected its flag, the party symbol and also drafted its constitution 25 years back. 
A hint of rapprochement was visible on Wednesday during the demonetisation debate in Rajya Sabha when Ram Gopal spoke as an SP member and no body from his party opposed him.