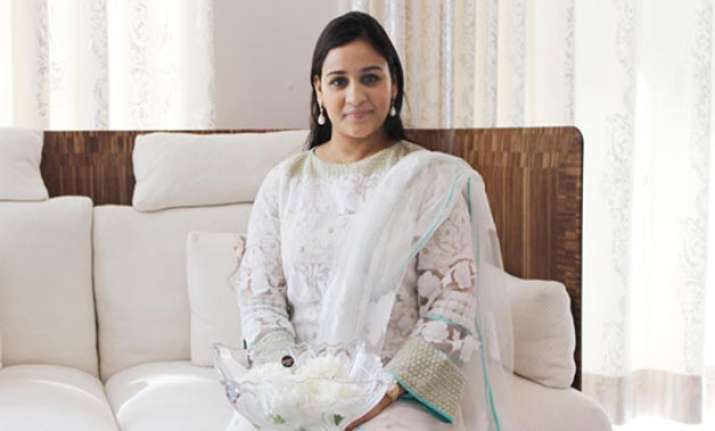 Lucknow:The Samajwadi Party (SP) on Sunday named Aparna Yadav, the younger daughter-in-law of party chief Mulayam Singh Yadav, as the face for the Lucknow Cantonment assembly constituency.
She is the second daughter-in-law,wife of Prateek-the SP chief's son from his second marriage.
This was revealed through a statement from the party's principal spokesman and Public Works Department Minister Shivpal Singh Yadav.
Aparna, who is active in social work, is the daughter of senior journalist Arvind Singh Bisht, one of the information commissioners in Uttar Pradesh.
The development would mean another member of the Yadav clan taking the leap into politics. 
Most members of the Yadav clan headed by Mulayam Singh Yadav are in politics, occupying different positions. Mulayam's elder daughter-in-law and wife of Chief Minister Akhilesh Yadav, Dimple is a member of Lok Sabha from Kannauj.