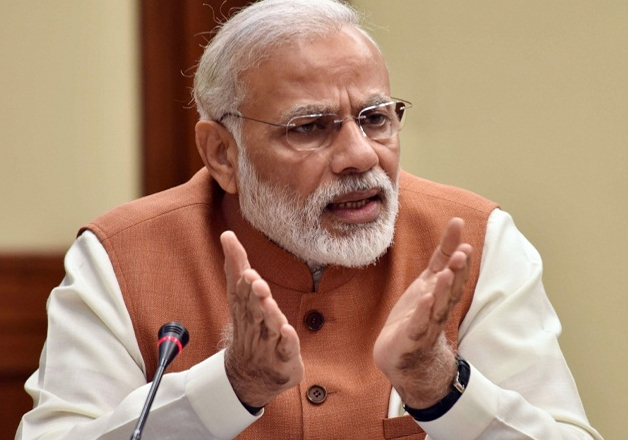 The Uri attack has sent the government into an overdrive to measure India's options – strategic, economic and diplomatic – to squeeze Pakistan. A day after Prime Minister Narendra Modi reviewed the 58-year-old Indus Waters Treaty, he has now decided to review the 'Most Favoured Nation' status granted to Pakistan.
The Prime Minister will on September 29 chair a review meeting on the matter. Officials from the Ministry of External Affairs and Commerce Ministry will also attend the meeting.
The MFN status was accorded in 1996 as per India's commitments as a member of the World Trade Organisation (WTO). 
According to the MFN principle of the WTO's General Agreement on Tariffs and Trade (GATT), each of the WTO member countries should treat all the other members equally as 'most-favoured' trading partners.
According to the WTO, though the term 'MFN' "suggests special treatment, it actually means non-discrimination." 
Reports suggest that if India decides to revoke the MFN status, it will only have a 'symbolic' impact because the bilateral trade between the two neighbouring countries was just Rs 17,280 crore in 2015-16 (of which Rs 14,620 crore constituted India's exports to Pakistan).
Yesterday, at a high level meeting presided over by the PM, it was decided to soon set up an inter ministerial task force to exploit the full potential of the rivers Indus, Chenab, Jhelum as per the Indus Water Treaty.
The Prime Minister, while taking a tough stand, said that 'blood and water cannot flow together'. 
Sources said that during the meeting, it was also decided to expedite construction on Pakal Dul, Sawalkot and Bursar Dams on Chenab river. The country will also review construction on Tulbul navigation project in Kashmir on which work was unilaterally suspended by India in 1987.
India wants to exercise its rights under Indus Water Treaty to its fullest extent. These rivers were allocated to Pakistan under the treaty. Under this arrangement, India can use 20 per cent of the water of these rivers for irrigation, transport and power generation which is currently not being done.
Under the treaty, which was signed by Prime Minister Jawaharlal Nehru and Pakistan President Ayub Khan in 1960, water of six rivers - Beas, Ravi, Sutlej, Indus, Chenab and Jhelum - were to be shared between the two countries. The treaty, brokered by the World Bank, is often considered to be one-sided and there has been growing clamour for relook.