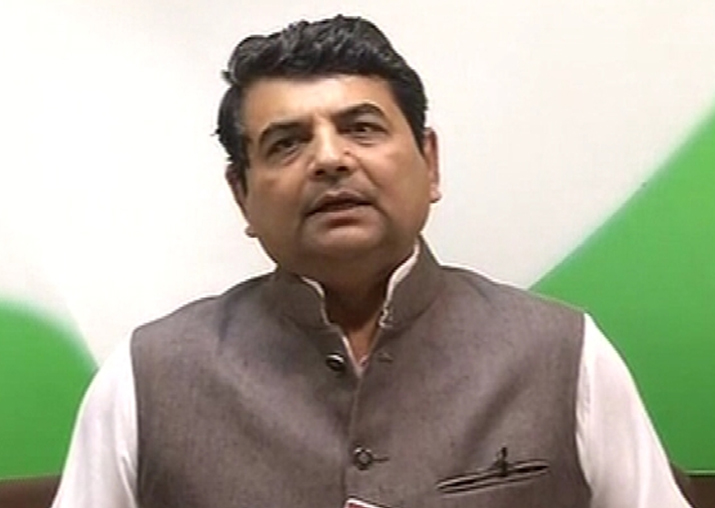 The Congress on Wednesday questioned Prime Minister Narendra Modi over constituting Economic Advisory Council three and a half years into his term, saying it was an admission of failure to manage the economy properly.
Congress spokesperson RPN Singh told reporters here that the Prime Minister's Economic Advisory Council was an "institution" designed to guide on a serious and complicated subject like economy which affects the daily lives of crores of common people, adding the PMEAC had emminent economists like Suresh Tendulkar and C. Rangrarajan during the Congress-led UPA government.
"It was wound by the Modi Government. The Prime Minister has finally accepted his government's glaring failures on the economy. Today, after 3.5 years, it has dawned upon him that the PM needs an Economic Advisory Council to manage the complex economy of India," Singh said as the PMEAC, which was set up last month, held its first meeting. 
Noting the PMEAC had been restarted "with the same people who were appointed in the Niti Aayog", Singh alleged that the economy was in shambles and there were "no jobs and unemployment is rising."
He said RBI's Consumer Confidence Survey for September 2017 says 40.7 percent of surveyed people feel that the economic conditions had worsened this year as opposed to 25.3 percent last year, while 33,000 people enter the job market daily, but the Modi government enables only 450 jobs a day. 
"Where are the two crore jobs per year, which you had promised? Why is consumer confidence at a new low?...." he asked. 
Referring to the row over Amit Shah's son's company turnover spike, he said: "Will Modi Government use the 'Shah-Jaada' model to increase the economic growth of India? Just like Amit Shah's son increased his fortunes, will Modi ji do the same for India?"