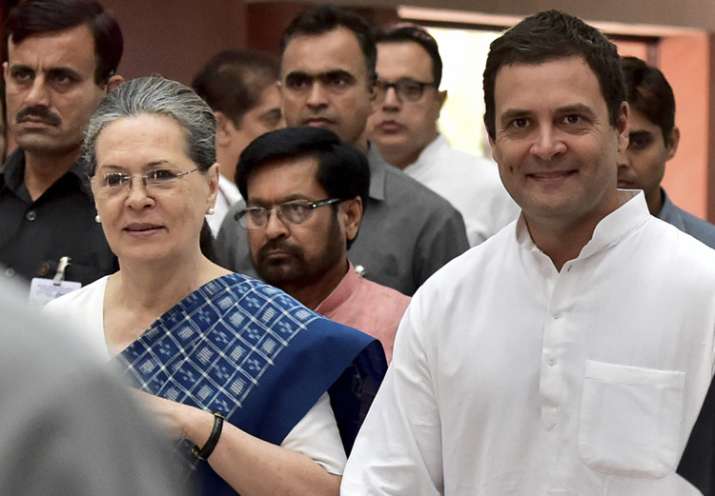 Two days after suspected Lashkar-e-Taiba terrorists killed seven Amarnath Yatra pilgrims in Anantnag district of Jammu and Kashmir, Congress vice-president Rahul Gandhi on Wednesday targeted the Bhartiya Janata Party (BJP)-led government at the Centre saying Prime Minister Narendra Modi's "policies have created space for terrorists in Kashmir."
In a series of tweets on Wednesday afternoon, Rahul said, "Modi's policies have created space for terrorists in Kashmir. Grave strategic blow for India. Short term political gain for Modi from PDP alliance has cost India massively,"
"Modi's personal gain = India's strategic loss + sacrifice of innocent Indian blood," the Congress leader added. 
Rahul had on Monday attacked the BJP government while he condemned the terror incident. 
"I share the pain & anguish of families who lost loved ones in the terror attack on innocent Amarnath Yatris today. India will never be intimidated by these terrorist cowards. This is a grave & unacceptable security lapse. The PM needs to accept responsibility and never allow it to happen again," he had said, hours after the horrific incident. 
Terrorists on Monday night killed seven pilgrims, including six women, and injured 19 others as they struck at a bus in Kashmir's Anantnag district, in the worst attack on the annual pilgrimage since the year 2000. 
The BJP rules Jammu and Kashmir in partnership with Chief Minister Mehbooba Mufti's Peoples Democratic Party or the PDP. The alliance, stitched by Mehbooba's father Mufti Mohammad Sayeed in 2015, came as a surprise to many as both the parties are considered poles apart in terms of their ideology.