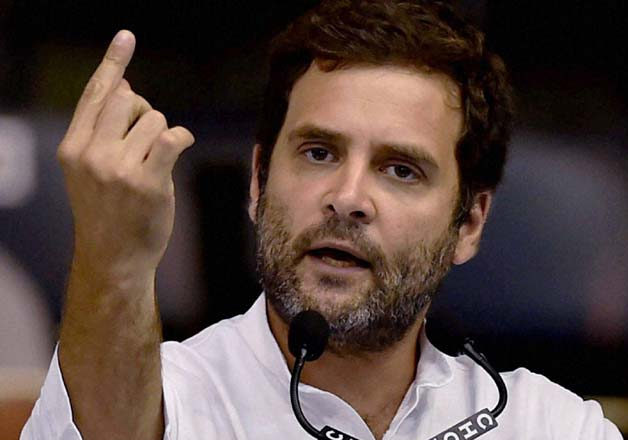 Party vice-president Rahul Gandhi, who today chaired a meeting of the Congress Parliamentary Party (CPP) in the absence of party president Sonia Gandhi, launched a fresh round of attack on Prime Minister Narendra Modi on the issue of demonetisation, saying 'he is only interested in TRP politics'.
Chairing the meet for the first time, Rahul said that the Prime Minister's 'vanity and incompetence' and policy-making based on 'TRPs' has forced 'a catastrophic experiment' on the country in demonetisation.
"Congress never gave India a PM who based his entire policy on TRPs," Rahul said.
"Modi is a prisoner of his own image and interested in doing only TRP politics," he added.
The Congress vice-president further said that the November 8 decision to ban high-value notes have hit the common man hard.
"All cash is not black money and all black money is not cash. The PM has confused India's cash economy with black economy," he said.
The Congress and other opposition parties have been attacking the government over demonetisation and demanding the presence of the Prime Minister in both Houses of Parliament to discuss the issue.
Rahul also chided the government for its Pakistan policy, terming it a complete failure. "Government has got itself into a complete mess with regard to Pakistan. Their policy is a complete failure."
"It is high time the government develops a coherent strategy on Pakistan. We were told that the idea behind surgical strikes was to stop Pakistan from cross-border attacks. But there have been 21 major attacks and hundreds of ceasefire violations since the surgical strikes," he added.
Rahul's remark comes in the backdrop of rising number terror attacks in Jammu and Kashmir, suspected to be launched from Pakistan.