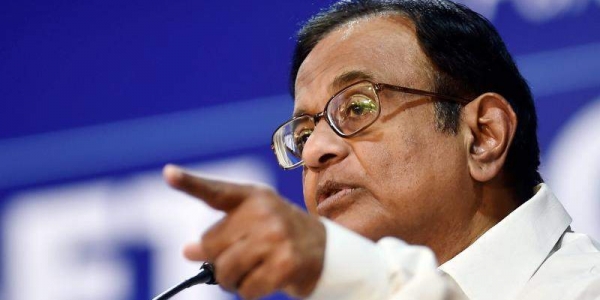 Congress leader P Chidambaram on Monday said Prime Minister Narendra Modi's claim of achieving 100 per cent village electrification is a "complete jumla." He also accused Modi of taking credit for work done by the previous regimes.
While addressing the Youth Congress national executive meeting today, the former finance minister also took on the government over jobs and employment issues. He alleged that the government was destroying jobs and the economy, adding that unemployment will be the "number one issue" against the present regime in 2019 elections. 
The government had said yesterday that all villages in the country now have access to electricity and this target has been achieved ahead of the deadline. 
In a tweet, Prime Minister Modi had said, "28th April 2018 will be remembered as a historic day in the development journey of India. Yesterday, we fulfilled a commitment due to which the lives of several Indians will be transformed forever! I am delighted that every single village of India now has access to electricity." 
"That is a jumla again, a complete jumla," Chidambaram said. 
Stating that there are some 5.97 lakh villages in the country, Chidambaram accused the Modi government of taking credit for complete rural electrification although the UPA government electrified lakhs of villages in the country during 2004-2014. 
"Its like somebody makes the ice cream puts it in a cup, someone comes and puts a cherry on it and says I made this ice cream. He comes in, electrifies last 18000 villages and says that its a great achievement of my government. I have electrified all the villages," the Congress leader said. 
The former finance minister suggested the Youth Congress members to question the prime minister through social media about who electrified 5.80 lakh villages in the country. 
Attacking the Modi government for "destroying" jobs with measures like demonetisation and GST, he claimed the two steps led to "massive" unemployment in the country. 
"This government completely killed demand. What little remained was killed by demonestisation, what little enterprise was there, was killed by the GST. 
Demonetisation and GST practically killed all micro, bulk of small and at least 40 percent of the medium industries and thousands and thousands of jobs were destroyed," Chidambaram said. 
He also said the Congress will focus on small and medium industries, exports and farm sector for job creation, when asked about party's stand on employment issue. 
"We will not do the things that he (Modi) is doing. No Congress Prime Minister or Finance minister can ever dream of something utterly foolish like demonetisation," he said. 
He said there was unemployment even in the UPA regime from 2004-2014, but not the "angst" in youth that is now spilling over roads and thousands of supporters of young leaders like Jignesh Mewani and Hardik Patel were a case in point.
(With PTI inputs)