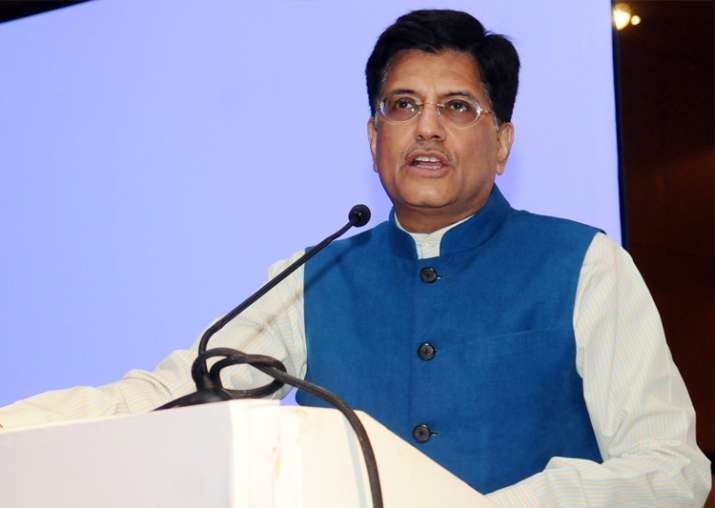 Piyush Goyal was today made the new Railway Minister, after a spate of train accidents derailed Suresh Prabhu's run. Prabhu, a chartered accountant by profession, retained his Cabinet rank in the reshuffle and will take over as the new Commerce and Industry minister. 
Goyal, who was the Minister of State with Independent Charge for Power, Coal, New and Renewable Energy, was elevated to the Cabinet rank in today's reshuffle. 
Known for a clean image especially after having overseen scam-free auctions of coal blocks, he is also largely credited to have brought about a turnaround in coal production, ending days of domestic short supplies that had led to higher imports. 
In the power sector, Goyal has managed the difficult task of improving accountability and viability in transmission and tariffs through the Udaan scheme. However, senior railway officials say that taking over the railways at a time when general elections are just two years away could be a major challenge. 
The fact that there have been eight ministers in Rail Bhawan over the last eight years. This tells how difficult it is to hold down the job here. While some quit following devastating accidents, others saw their names getting mired in corruption cases. Many believe that for the new Minister, challenges will be immense. They are: Dinesh Trivedi (12 July 2011 to 14 March 2012); Mukul Roy (20 March 2012 to 21 September 2012); CP Joshi (22 September 2012 to 28 October 2012); Pawan Kumar Bansal (28 October 2012 to 10 May 2013); CP Joshi (11 May 2013 to 16 June 2013); Mallikarjun Kharge (17 June 2013 to 25 May 2014); DV Sadananda Gowda (26 May 2014 to 9 November 2014); Suresh Prabhu (10 November 2014 to 3 September 2017)
Goyal not only has to deliver many of Modi's dream projects like electrification, high speed trains and green corridors, while at the same time reduce, if not eliminate accidents substantially. He also has to find a way to do all this without any substantial rise in prices and at the same time boost railway revenues, they said. 
Meanwhile, Prabhu congratulated Goyal on his appointment and offered his help to his cabinet colleague. "Welcoming my long time dear friend, colleague @PiyushGoyal to @RailMinIndia. I offer all my help to him to make railways world class. All the best," he tweeted.
Congrats to @dpradhanbjp @PiyushGoyal @nsitharaman @naqvimukhtar for their new responsibilities Best wishes for great success

— Suresh Prabhu (@sureshpprabhu) September 3, 2017
 
Earlier today, Prabhu indicated he was stepping down as the Railway minister with a Tweet that underlined memories amid a buzz about his imminent removal from the office after a spate of train accidents. 
The Tweet came minutes after the oath-taking ceremony at the Rashtrapati Bhavan where nine new members were inducted into the Council of Ministers and four others were promoted to the Cabinet rank. 
"Thanks to all 13 Lacs+ rail family for their support, love, goodwill. I will always cherish these memories with me. Wishing you all a great life," Prabhu had said in another tweet.