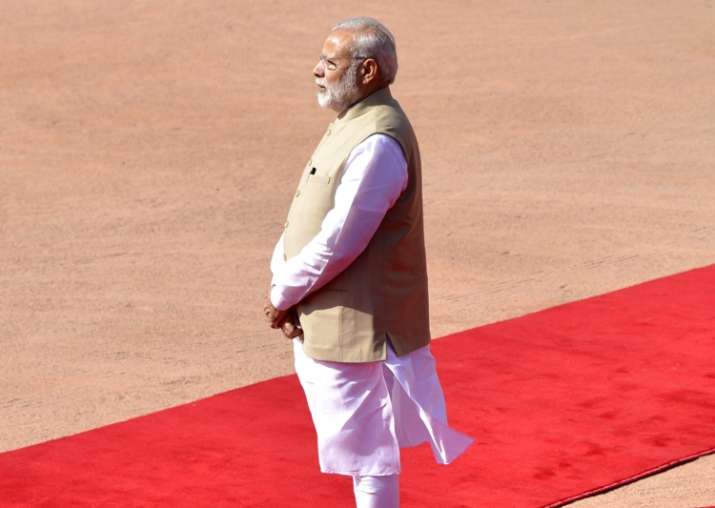 Nine new ministers including former IFS officer Hardeep Puri, ex-Mumbai Police chief Satyapal Singh and retired IAS officer Alphons Kannanthanam will be inducted into the Union Council of Ministers on Sunday as part of a major revamp by Prime Minister Narendra Modi. 
The new faces include BJP MPs Ashwini Kumar Choubey (Bihar), Virendra Kumar (Madhya Pradesh) and Shiv Pratap Shukla (Uttar Pradesh). The others are Anant Kumar Hegde, Raj Kumar Singh, Hardeep Puri, Gajendra Singh Shekhawat, Satyapal Singh and Alphons Kannanthanam. 
"The new ministers are going to be strategically placed in key ministries, especially focusing on last mile delivery directly to the people," a source told PTI.
"As a part of the restructuring, six incumbent ministers have resigned," the source added.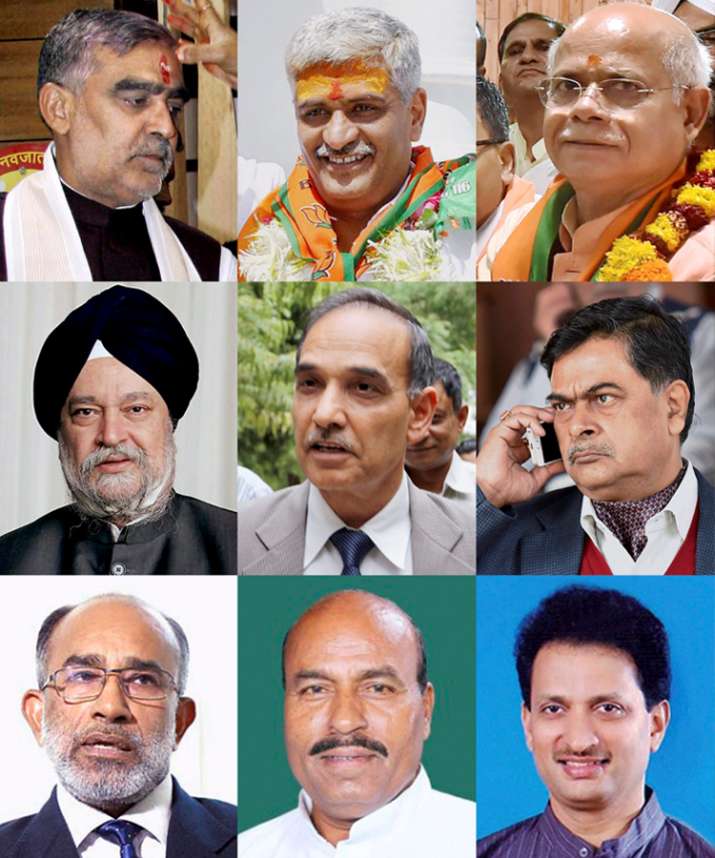 Modi Cabinet reshuffle on Sunday: Nine new ministers to take oath
Reacting to the development, Satyapal Singh said, "I have not been officially informed, but whatever is party and PM's decision I am ready for it."
The swearing-in ceremony will begin at 10:30 am at Rashtrapati Bhawan. President Ram Nath Kovind will administer the oath of office and secrecy to all new ministers. 
Swearing-in ceremony of new ministers of the Union government will take place at 10.30 am on Sunday, September 3, at Rashtrapati Bhavan

— President of India (@rashtrapatibhvn) September 2, 2017
Meanwhile, a cloud of uncertainty hangs over the participation of the BJP allies like the JD(U) and Shiv Sena in the reshuffle, the third since the NDA came to power in 2014, and chances of the AIADMK joining the government also appeared slim. Internal troubles in the AIADMK, which has been hit by a rebellion led by TTV Dhinakaran, is said to be a stumbling block in its decision to join the government.
"There was no such talk of JD(U) joining the Union Cabinet. No talks were held on the issue (between the BJP and JD(U))," Bihar Chief Minister Nitish Kumar, whose party JD(U) recently rejoined the NDA, told reporters in Patna. 
Shiv Sena chief Uddhav Thackeray said that he has also received no information from the BJP about the reshuffle. "I have got news about the Cabinet expansion only from media. I have not enquired about it (from the central BJP leadership). I have neither received any communication from anybody nor are we hungry for power," Thackeray told reporters in Mumbai. 
BJP president Amit Shah returned to the capital on Saturday after attending a crucial coordination meeting with various RSS outfits in Vrindavan, and he and Modi were giving final touches to the changes. Sources say that portfolios of some incumbent ministers could be changed. 
A party leader said the Prime Minister Narendra Modi may spring a surprise with his choice of new faces and ministers in key portfolio like defence, adding that Modi is likely to keep an eye on upcoming state elections in Himachal Pradesh, Gujarat and Karnataka and his party's re-election bid in 2019 while carrying out the rejig. 
Union ministers -- Kalraj Mishra, Bandaru Dattatreya, Rajiv Pratap Rudy, Sanjiv Kumar Balyan, Faggan Singh Kulaste and Mahendra Nath Pandey -- had resigned on Friday ahead of the reshuffle. Uma Bharti, too, had offered to resign but her fate remains in a balance amid speculation that there may be a few more exits. 
Speculation swirled over the likely defence minister and names of Suresh Prabhu and Nitin Gadkari are doing the rounds. Finance Minister Arun Jaitley is currently holding the additional charge of defence and he has already given indication that he would like to shed charge of the defence. 
After assuming office in May 2014, Modi expanded his council of ministers twice--first on November 9, 2014 and then on July 5, 2016. 
Earlier on Friday, Shah had met Modi and the two leaders are understood to have finalised the changes in the council of ministers. Road Transport and Highways Minister Gadkari, seen as one of the more capable ministers, can be given more responsibility. Railway Minister Prabhu, who had taken moral responsibility for a string of train accidents and indicated his willingness to resign, may be moved to another key ministry, party sources said. 
Other incumbents, including Steel Minister Birender Singh, may be moved to other ministries. Power Minister Piyush Goyal, Petroleum Minister Dharmendra Pradhan and Telecom Minister Manoj Sinha are seen among the "good performers" in the government, a party leader said, adding that some of them can be elevated. The resignation of Manohar Parrikar and M Venkaiah Naidu from the Union Cabinet and the demise of Anil Dave had created three vacancies in the cabinet. Their portfolios were distributed among Jaitley, Narendra Singh Tomar, Smriti Irani and Harsh Vardhan. 
The current strength of the Council of Ministers, including the Prime Minister, is 73 and the maximum number of ministers cannot go beyond 81. According to a constitutional amendment, the limit cannot exceed beyond 15 per cent of the total strength of the Lok Sabha which is 545.