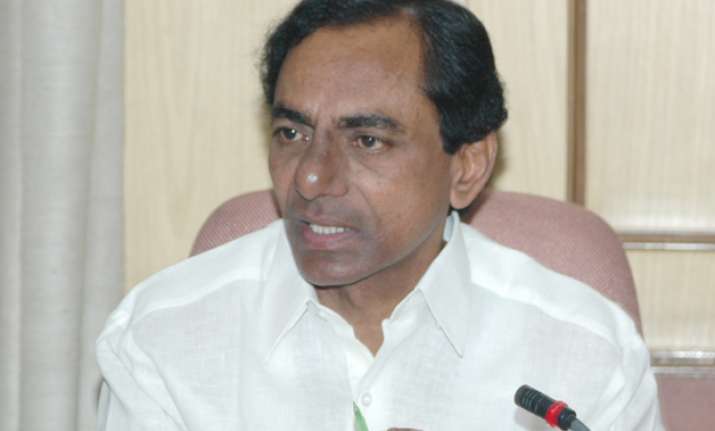 New Delhi: The Member amenities Committee of Telangana assembly has unanimously decided to recommend the government to hike the salaries of sitting Members of Legislative Assembly (MLAs), Members of Legislative Council (MLCs) from 1.25 lakh to 3.50 lakh.
It will also suggest increasing the pensions of one time ex MLA to 50,000, two times ex MLA to 55,000, three times ex MLA 60,000 and more than three times ex MLA to 65,000.
The committee will also recommend medical expenses facility to ex MLAs and MLCs.
Undeterred by a growing debt burden, the Telangana government is reportedly moving ahead with a proposal to hike the salaries of MLAs, MLCs, ministers and the Chief Minister.
The state government is now learnt to be hunting for banks to borrow money to fund the excesses.
Telangana government has acquired close to Rs 1.3 lakh crore as debt during the past two years.
According to a Times of India report, the list of banks approached by the state government includes the Rabobank of Netherlands. If cleared, the MLAs and MLCs stand to get over Rs 4 lakh a month as salary instead of their current monthly remuneration of Rs 96,000.
An announcement to this effect is likely to be made today evening after the meeting of Members' Amenity Committee (MAC), headed by Assembly Speaker S Madhusudana Chary.
"The government was obliged to hike salaries owing to a long pending demand from legislators. And the special fund for the CM and ministers is also justified," Deputy CM M Mahmood Ali was quoted as saying in the report.
The hike would result in over Rs 100 crore additional burden on the state exchequer since beneficiaries of the pay hike include ex-legislators and widows of former law-makers.
This comes along with Rs 4,765 crore announced in the budget for the newly-created CM's special development fund, and Rs 25 crore allotted to each of the 18 ministers.
Another Rs 52,000 crore in funds are required for flagship schemes of Mission Bhagiratha and free two-bedroom houses for the poor.