Follow us on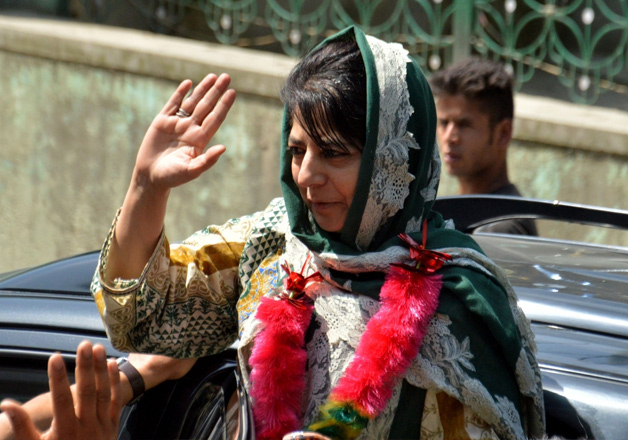 Jammu: BJP today said that the victory of Chief Minister Mehbooba Mufti in the assembly bypoll in Anantnag constituency reflected people's total "rejection" of the "divisive politics" of National Conference and Congress as well as endorsement of the state's PDP-BJP alliance.
"The splendid victory of Mehbooba in Anantnag bi-election is the reflection of people's total rejection of divisive politics of National Conference and Congress as well as endorsement of the decision of PDP and BJP to enter into an alliance to form the government," state BJP Spokesperson Balbir Ram Rattan said.
"The most important aspect of the victory of Mehbooba Mufti is that the people have seen through the falsehood and guile of those parties which had unleashed a barrage of propaganda that vote for PDP would be vote for RSS," Balbir said.
"The votersdid not fall prey to the falsehood of NC and Congress in this election," he said.
"This victory is people's affirmation that development, peace and progress matters and whatever this coalition did in one year was visible on the ground and not remained confined to files as had been the practice during the past regimes," he said.
Balbir also appreciated the Kashmiri migrants voters for overwhelmingly voting for Mehbooba Mufti.
"The displaced Kashmiri people have realised that the policies and steps taken by the coalition government for them are sincere and genuinely for their welfare," he added.