Follow us on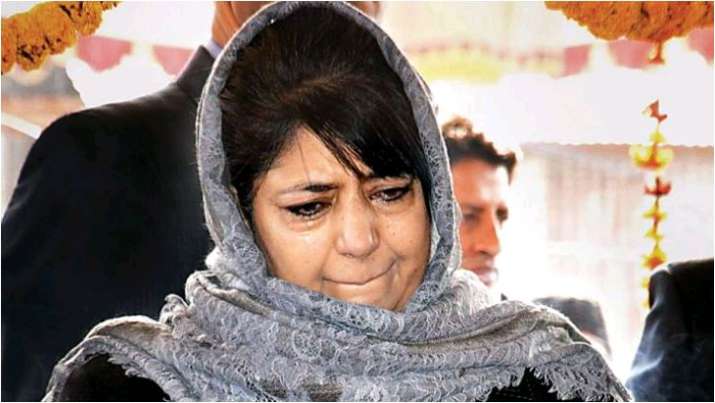 Article 370: People's Democratic Party chief and former Chief Minister Mehbooba Mufti and National Conference leader Omar Abdullah were arrested on Monday evening
The development surfaced almost immediately after the Rajya Sabha passed Jammu & Kashmir Reorganisation Bill. Both leaders had decried resolution moved by Union Minister Amit Shah to abrogate Section 370 that gave special status to Jammu and Kashmir.
The officials told PTI that People's Conference leaders Sajjad Lone and Imran Ansari were also arrested. They refused to divulge more details while confirming that some more arrests have been made. 
Sources said Mehbooba was arrested on the orders of the Executive Magistrate in Srinagar and shifted to Hari Niwas guest house.
In his order, the First Class Executive Magistrate cited apprehensions of law and order situation and breach of peace and tranquillity in Kashmir. 
"Your (Mufti) activities are likely to cause breach of peace keeping into consideration your recent activities that may likely lead to serious law and order situatuion and breach of peace and tranquillity in Kashmir," the order said. 
It said Mehbooba and her party activists were about to proceed in a procession in public which could threaten law and order.
"Keeping into consideration the present situation in Kashmir...I do hereby immediately order your detention," said the Executive Magistrate.
The arrests come hours after the Centre announced the scrapping of Article 370 and also proposed bifurcation of the state.
Both Omar Abdullah and Mehbooba Mufti are former chief minister of Jammu and Kashmir and are prominent leaders of National Conference (NC) and People's Democratic Party (PDP) respectively.
In early hours of Monday (August 5), Omar Abdullah had alleged that he was being kept under house arrest.
Here is Omar Abdullah's tweet he made last night:
Around the same time, Mehbooba Mufti tweeted saying "... come what may, we are in this together & will fight it out..."
She expressed her discomfort after resolution to abrogate Article 370 and Jammu & Kashmir Reorganisation Bill was introduced in the Rajya Sabha by Union Home Minister Amit Shah
The Rajya Sabha passed the bill around 7 pm this evening.
Jammu and Kashmir Reorganisation Bill proposes bifurcation of the state into two union territories namely, Jammu & Kashmir and Ladakh.
This is how the map will look like after bifurcation is complete.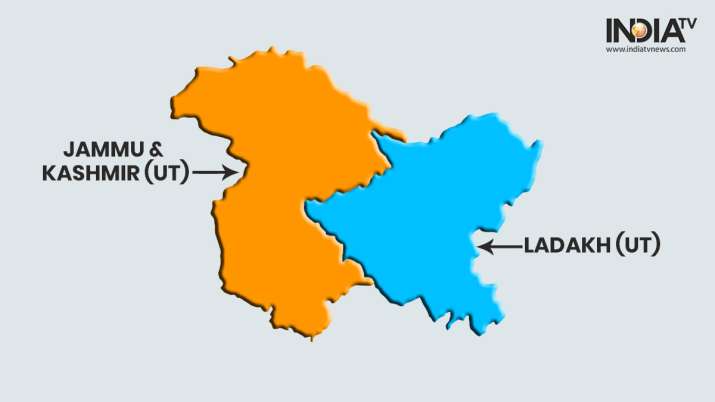 Abrogation of Article 370 is going to have a major effect on Jammu & Kashmir. Check out the image below to know how: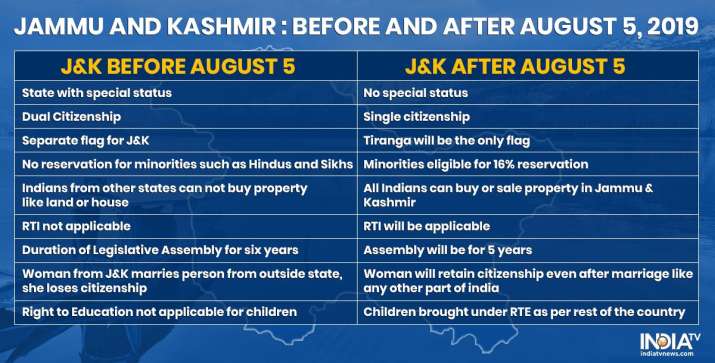 (More details awaited)
Click here to know LIVE updates
Also Read | Article 370 scrapped: Imran Khan uses the 'N' word again, Pak Prez summons Parliament joint session
Also Read | Modi ka Mission Kashmir: How Amit Shah & Co executed repeal of Article 370 and 35A
Watch | After Article 370 scrapping, govt beefs up security in Kashmir