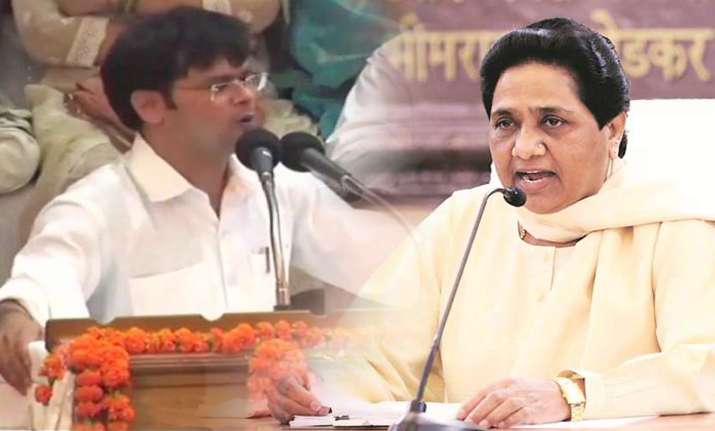 Days after stripping him of party posts, BSP chief Mayawati on Saturday sacked party's vice-president and national co-ordinator Jai Prakash Singh from the party for his alleged remarks against Prime Minister Narendra Modi and Congress chief Rahul Gandhi. 
The BSP in a press release only referred to his remarks dubbing the prime minister as "Gabbar Singh" as the reason behind his removal. 
He had recently described Rahul Gandhi "unfit" for Prime Minister's post due to his mother Sonia Gandhi's foreign origin. This cost him dearly as he was removed from his post by party supremo Mayawati last week. He had also said that Mayawati was the best candidate for the top post. 
Reading out a statement before reporters in Lucknow on Tuesday, Mayawati said Singh's statement was against  her party's ideology. 
"I came to know about BSP national coordinator Jai Prakash Singh's speech in which he made personal remarks against leadership of rival parties (Rahul Gandhi). It is his personal opinion. So he has been removed from his post with immediate effect," Mayawati said.
The BSP chief also warned party workers from speaking about party's alliance with other parties until a final decision is taken by the high-command. 
"In Uttar Pradesh and in other states as well, until an alliance with a party is announced, members of the Bahujan Samaj Party should refrain from speaking anything about alliance at any level. They should leave it to the high command," Mayawati said.
The BSP wants to ally with Congress in Madhya Pradesh, Chhattisgarh and Rajasthan, but the latter is only ready for an alliance in MP. 
(With PTI inputs)