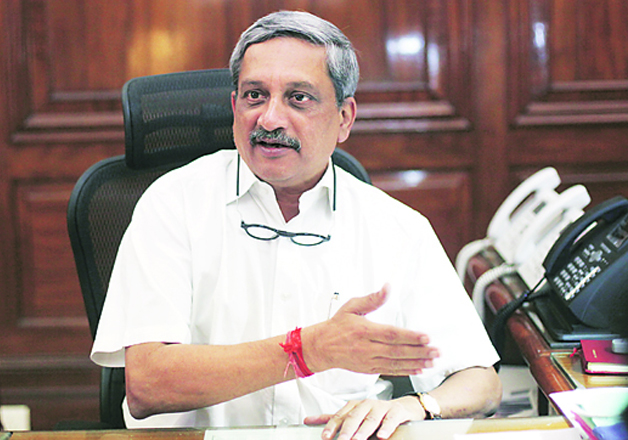 Defence Minister Manohar Parrikar has cut down the powers of his deputy Subhash Bhamre. In an order issued on August 11, Parrikar has directed all departments of his high-profile Ministry that top secret files should be routed directly to him and not through the MoS.
According to a report in The Economic Times, the order said that secret files, updates on operational issues and matters related to strategic systems should be sent to Parrikar directly and the MoS should not be involved the process.
An oncologist and a first-time MP, Bhamre was inducted induction into the Union Cabinet in last month's expansion of the Modi Cabinet.
It is believed that the motive behind this order is to prevent information leaks and ensure that the junior Ministers at the Ministry don't influence any decision and thus don't get mired in any controversy.
Bhamre's predecessor Rao Inderjit Singh, who was moved from the MoD in last month's Cabinet reshuffle, had batted for inclusion of Italian firm Beretta in the list of vendors, forcing Parikkar to intervene. This has kicked up a major row at a top-level of Ministry.
This is the second order in a month altering the powers of MoS. In its first order that was issued on July 18, Parrikar had directed that all matter be sent to him through MoS except starred (*) question in the Parliament, calling attention motion, VIP reference address to minister and any urgent or immediate matter.
But second order, issued on August 11, listed that operational matters related to armed forces and Coast Guard, all matter related to DRDO and strategic systems, all top files, promotion in armed forces at the level of major and above, all matter related to foreign visits by armed forces officers also not be sent the MoS and directly routed to Parrikar.
Parrikar has maintained a clean image throughout his political career and perhaps this is why he has taken this cautious step.