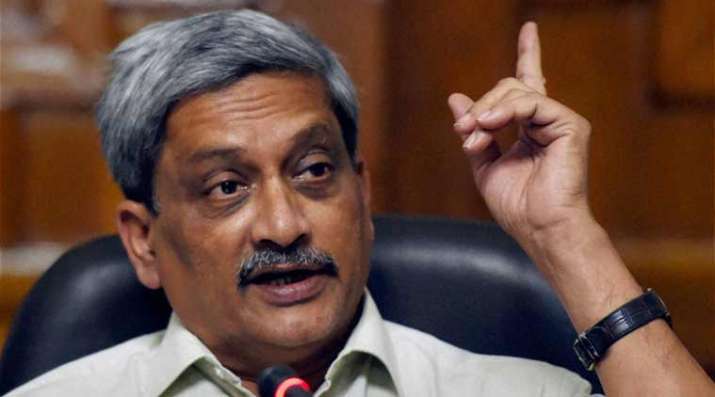 Defence Minister Manohar Parrikar has extended his support to Army Chief General Bipin Rawat's 'tough action' remark against those obstructing military's anti-terror operations in Kashmir.  
According to a media report, Parrikar said that the Indian Army has been given a free hand in dealing with locals who help militants during counter-terrorism operations.
Parrikar, however, clarified that the Army did not treat "every Kashmiri on the street as a terror sympathiser."
On Wednesday, Army Chief General Bipin Rawat had warned of 'tough action' against civilians obstructing army operations and said that those displaying flags of ISIS and Pakistan will be treated as anti-nationals. 
 "We would now request the local population that people who have picked up arms, and they are the local boys, if they want to continue with the acts of terrorism, displaying flags of ISIS and Pakistan, then we will treat them as anti-national elements and go helter-skelter for them," General Bipin Rawat said. 
The Army Chief's statement came a day after three soldiers faced heavy stone-pelting at Parray Mohalla of Bandipore in north Kashmir when they were about to launch an operation against militants holed up there.
"They may survive today but we will get them tomorrow. Our relentless operations will continue," General Rawat warned. 
"If they do not relent and create hurdle in our operations, then we will take tough action," he added.