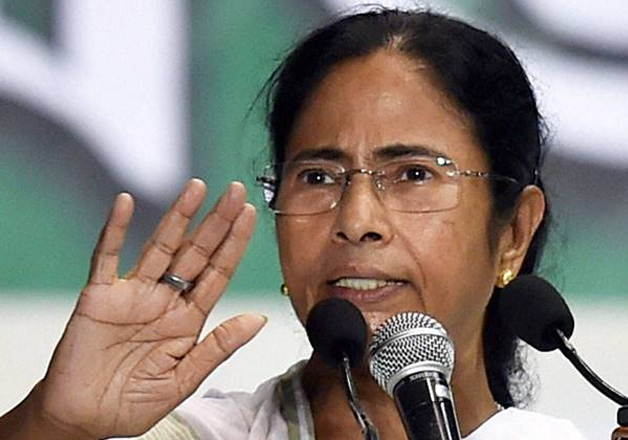 Raising her pitch against Modi government on demonetisation of Rs 500, Rs 1,000 notes, Trinamool Congress supremo Mamata Banerjee  called upon all opposition parties to unite and fight against the 'political and financial anarchy'.
"May I appeal to all political parties in the Opposition to work together boldly against the anti-poor government at the Centre. Let us fight this political and financial anarchy together. We will be with you all," Banerjee said in a statement here on Thursday. 
Earlier, reacting to a question on how will the demonetisation of Rs 500 and Rs 1,000 currency notes play out for the BJP in the Uttar Pradesh polls, she told reporters at the state secretariat, "They will suffer a big loss. A wrong message has gone to the people. It won't be able to control the damage." 
She said when people decide to retaliate, political parties cannot win elections by money.
Meanwhile, the TMC has given a notice in Rajya Sabha to discuss the issue on November 16. 
Banerjee said that she had enquired from all sections of the society about the present financial chaos.
"They had promised to return black money from abroad. They couldn't do it and has turned common people beggars. Who gave them this right?" Banerjee said, adding that "I don't buy things from government money. I buy it from my own money".
After Prime Minister Narendra Modi's surprise announcement on Tuesday evening, Banerjee had slammed the Centre for the move and said it had resulted in 'complete disaster and chaos'. She had also demanded immediate rollback of the decision.