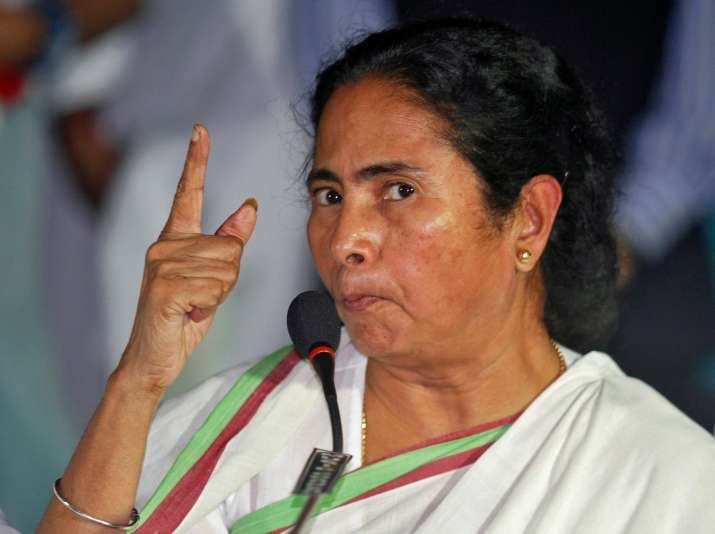 Kolkata: West Bengal Chief Minister Mamata Banerjee gave yet another evidence of her well-known mercurial temper last week after she was left red-faced at the end of the inter-state council meeting convened at the President's House in July 16.
Sadly, she did not have much to lay the blame on and instead decided to reinvigorate her government's long-pending call to change the name of West Bengal to Paschim Banga. 
Wondering how the two are connected? An account of what transpired will make you see things more clearly. 
It so happened that Mamata was the last of the chief ministers for the inter-state meetings. Didi had to wait for as many as six hours to meet with Prime Minister Narendra Modi and to top that, she was only given 12 minutes.
At fault here weren't some officials who miscommunicated the timings but the system itself.
In such inter-state meetings, every CM has to follow the alphabetical order of the states in order to speak with the PM. Considering that West Bengal falls last on the list, the Trinamool supremo had no option but to gulp down her anger and not utter a word.
It was after she returned home that she vented her ire, so much so, that she made up her mind to go for a name change of the state from West Bengal to Paschim Banga, just so the name of her state figures a little higher on the list. 
This rechristening has been pending for a long time as the TMC government had called an-party meeting to address the issue in 2011, soon after coming to power.
As per sources, Banerjee has already instructed her officials to do the required to progress the matter urgently.
However, the long wait has only triggered her anger and catapulted the name-change to the top of her priorities. One hopes the same happens for other pressing issues of her state too.