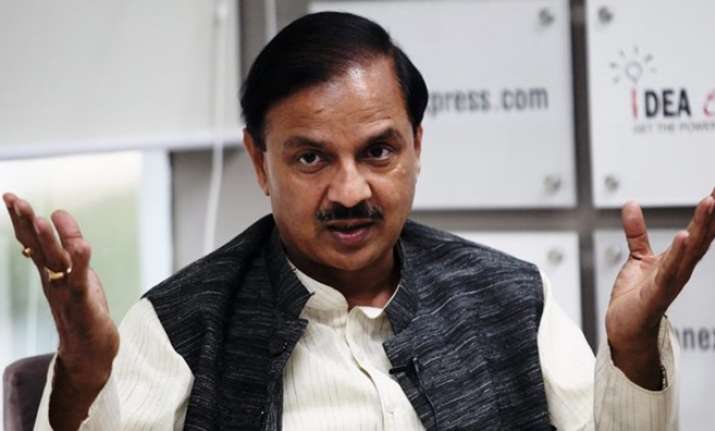 BJP MP and Union Tourism minister Mahesh Sharma today responded to Delhi Chief Minister Arvind Kejriwal's remarks raising doubts on how the central minister managed his 'daughter's' upcoming wedding amid the cash crunch. 
Kejriwal took to his Twitter handle to ask questions to BJP MP. He tweeted: 
"BJP MP Mahesh Sharma's daughter wedding. Is he making all the payments in cheques? Is he managing the marriage in Rs 2.5 lakh? How his notes were exchanged?"
However, the Minister of State for Culture and Tourism was quick to respond to Kejriwal's query and corrected him saying that it was his son who was getting married and not his daughter. He also responded to Kejriwal's doubt over payments, clarifying that all payments were being made through cheques.
Sharma tweeted:
"Please correct your information. My son is getting married. Yes, I am making all the payments through bank."
Earlier, the central government allowed to withdraw Rs 2.5 lakh from banks for weddings after high value currency notes of Rs 500 and 1,000 were spiked.
However, account holders had found it tough to withdraw the amount in view of the stipulations imposed by the Centre for withdrawal for weddings and the inability of banks to pay the amount due to cash shortage.