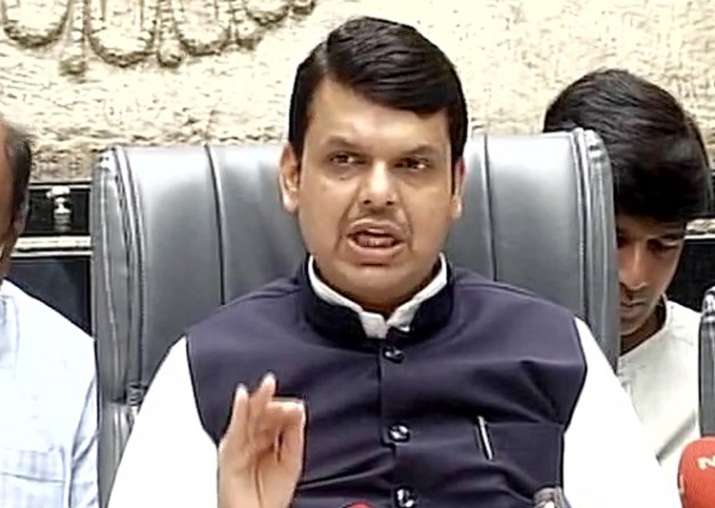 The BJP-led Maharashtra government today announced a major farm loan waiver scheme that will see debt of up to Rs 1.5 lakh per farmer being written off. The scheme, announced by Chief Minister Devendra Fadnavis at a press meet here, involves Rs 34,000 crore of relief. 
Named after Maratha warrior king Shivaji Maharaj, the programme will benefit 89 lakh farmers and make 40 lakh agriculturists debt-free, Fadnavis said. 
"Maharashtra government has decided loan waiver of Rs 34,000 crore. We are waiving loans upto Rs 1.5 lakhs completely," Fadnavis said.
According to the CM, the waiver will help all debt-ridden farmers and small and marginal ones entirely. He also said that the loan waiver will put a burden on the state treasury.
"Aware that the burden will fall on us, will cut our expenses. All ministers and MLAs will give one month salary to support loan waiver," he said.
Those farmers who have paid back their loans regularly, we will give 25% loan return benefit to them: Devendra Fadnavis, Maharashtra CM pic.twitter.com/Y9UORYSDmO

— ANI (@ANI) June 24, 2017
Farmers in many parts of Maharashtra were on a warpath early this month, which disrupted supply of vegetables and other essentials to cities, including Mumbai. They were demanding a loan waiver, which was backed by all political parties. The stir was called off after the government gave them a firm assurance on bringing in a comprehensive scheme to help the debt-pressed cultivators.