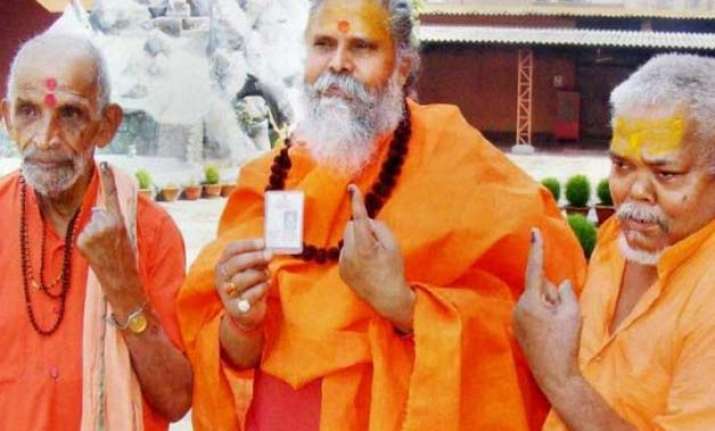 Faizabad/Ayodhya: Mahant Gyan Das, facing the allegations of misbehaviour and criminal charges, has been removed from the post of the president of All India Akhara Parishad (AIAP) and Mahant Narendra Giri elected as its new chief.
Now, the prestigious Ujjain Kumbh which is starting from April 22, would be conducted by Mahant Giri to whom the Madhya Pradesh government has granted recognition as the new Akhara Parishad president and invited him to take charges of the arrangements.
Administrative officer of Ujjain Kumbh, Avinash Lavaliya in letter to Giri has formally invited him in the capacity of president of Akhara Parishad, AIAP sources said.
Speaking from Ujjain over phone, Mahant Giri said "there was angst against Gyan Das among the members of Akhara Parishad due to his behaviour with sadhus and devotees, and his alleged involvement in criminal activities.
"He was voted out a year back with majority vote in Akhara Parishad general body election in Ujjain, but not ready to leave," Giri said.
Around half-a-dozen criminal cases, including attempt to murder, loot, decoity, economic offence and threatening to kill, have been registered against Das by the sadhus of AIAP in police stations in Ayodhya and Allahabad.
Meanwhile Gyan Das, speaking over telephone, termed his removal as a "great loss" and said "they have raised the issue of allegations against me to take my post, I am disappointed.