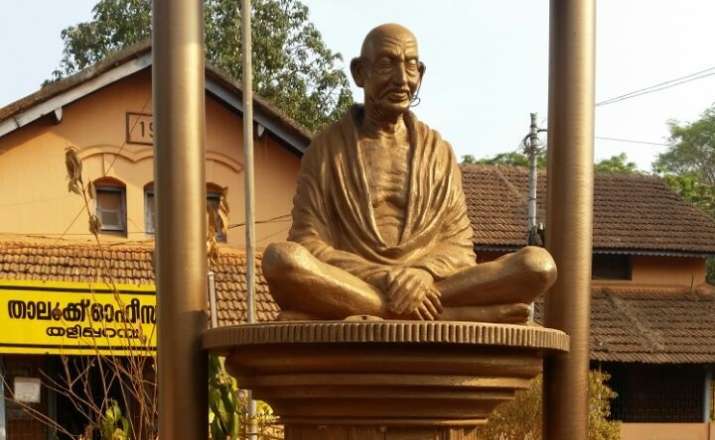 A statue of Mahatma Gandhi was vandalised by a mentally unstable man in Kerala's Kannur on Thursday. The local police have apprehended the person and said that there was no political relation in the matter. The man had broken the spectacles on Gandhi's statue in Thaliperambu area of the city on Thursday morning. 
The incident came close on the heels of the razing of the statues of Lenin in Tripura and the desecration of a bust of Periyar in Tamil Nadu's Vellore.
The bust of Jana Sangh founder Syama Prasad Mukherjee was damaged by activists of Left-leaning outfit 'Radical' in south Kolkata on Wednesday. A statue of B R Ambedkar was damaged by unidentified people in Uttar Pradesh's Mawana on Tuesday, triggering protests by Dalits.
In another incident that took place last night, the paint was thrown at the Ambedkar bust installed at Thiruvotriyur Periyar Nagar in Chennai. The police have registered a case against unknown people despite a stern warning issued by Prime Minister Narendra Modi and Home Minister Rajnath Singh against such acts.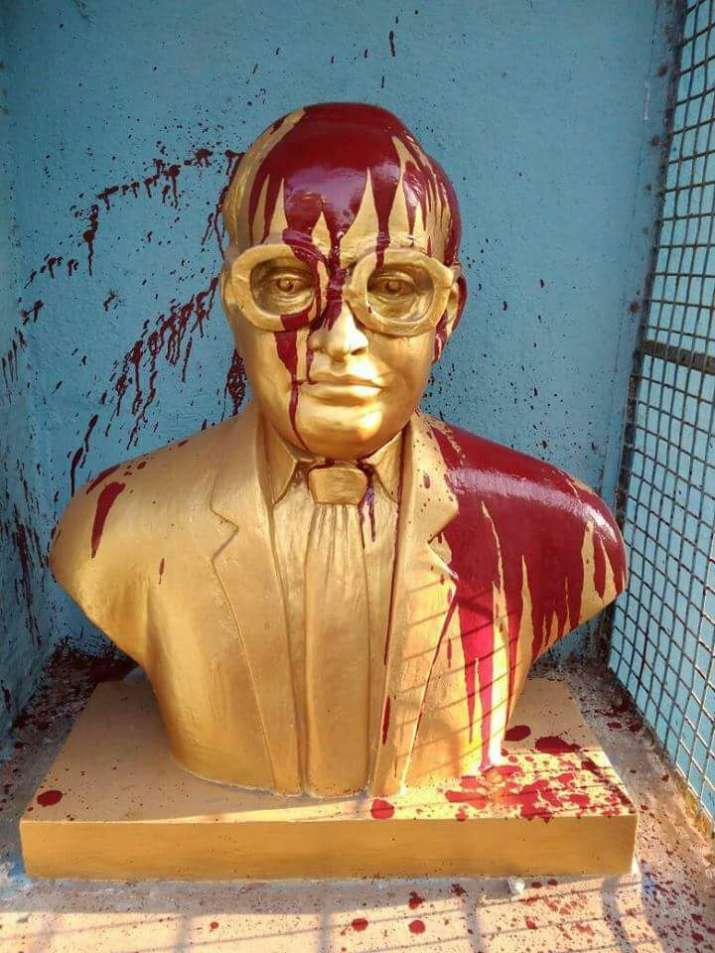 "Such incidents will not stop and are a result of the weak Central government. The Centre needs to accept their failure or that they are guiding such mishappenings, Congress leader Renuka Chowdhury said on Thursday. 
Also read | Fearing vandalism, Delhi Police tightens security around key statues
Taking a serious view of the desecration of statues in various parts of the country, the Home Ministry on Wednesday issued a second advisory, its second in the day, holding district magistrates and superintendents of police "personally responsible" for such incidents of vandalism.
The fresh advisory came a few hours after the ministry, in its first advisory, told all states and union territories that incidents of toppling and damaging of statues must be checked immediately and stern action should be taken to prevent such incidents.
PM Modi has also expressed his strong disapproval of incidents of vandalism of statues and spoken to Union Home Minister Rajnath Singh on the matter.
The home minister has appealed to political parties to ensure that those found desecrating statues are dealt with strictly.
Also read | MHA issues second advisory, says DMs, SPs 'personally responsible' for statue damage
Watch video: Mahatma Gandhi's statue vandalised in Kerala's Kannur