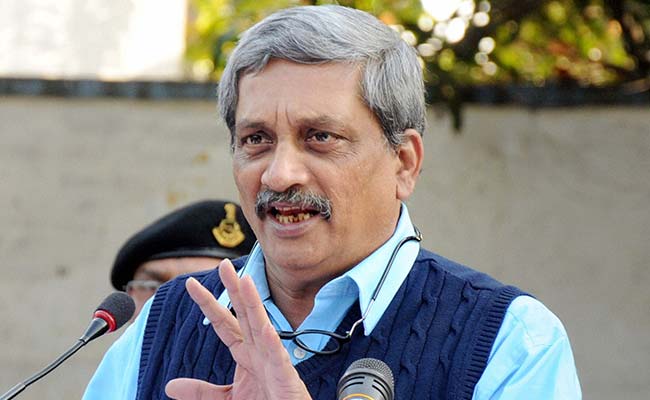 Panaji: A day in the life of an Indian politician or bureaucrat also mirrors the comic scenarios depicted in the popular British sitcom 'Yes Minister' and 'Yes Prime Minister', Defence Minister Manohar Parrikar said on Tuesday.
Speaking during a function organised by Assocham during the ongoing Defence Expo 2016 in South Goa's Betul village, Parrikar also explained the nuances behind popular bureaucratic cliches "under consideration" and "under active consideration" to industry captains and foreign delegates who attended the event.
"Before I entered politics, I not only watched BBC's 'Yes Minister' (and) 'Yes Prime Minister' series, but I must have read the books eight to ten times. But I realised that it actually works that way when I joined politics, entered assembly and (later) was a chief minister," the former Goa chief minister said.
"So I always say, that when we say that your request is 'under consideration' that means someone in bureaucracy is trying to trace the file and your request is 'under active consideration' that means file has been traced," Parrikar said.
Written by Sir Anthony Jay and Johnathan Lynn and starring Paul Eddington and Nigel Hawthorne, the twin series produced by the British Broadcasting Corporation were a television rage in the 1980s and 1990s.