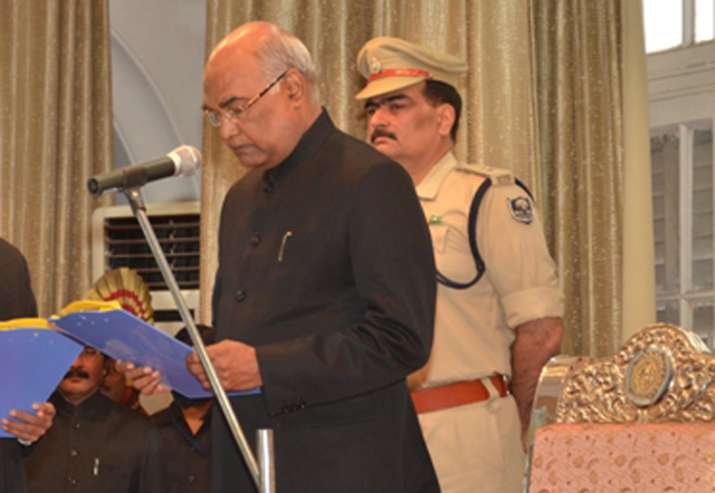 Bhartiya Janata Party (BJP) president Amit Shah on Monday announced that Bihar Governor Ram Nath Kovnid will be the National Democratic Alliance (NDA) candidate for the upcoming presidential election. 
The decision was taken at the BJP Parliamentary Board, party's highest decision-making body, which was called to discuss and select the party's candidate. 
Shah said that Kovind is the nominee of NDA and his name has been finalised after deliberating and discussing with various political parties, including the opposition. The NDA has enough numbers to send its candidate to Rashtrapati Bhavan even if the Opposition fields another nominee. However, Shah said efforts are on to create a connsensus on Kovind. 
Here are some facts about Ram Nath Kovind who could be next President of India: 
1- Ram Nath Kovind, 71, was born in Kanpur Dehat district of Uttar Pradesh.
2- Kovind belongs to Koli community, a Dalit sub-caste. 
3- Kovind is a lawyer by profession and has practised law in  Delhi High Court and the Supreme Court. 
4- He has represented Central Government in Delhi HC as well as before the Supreme Court. 
5- Kovind earned his B.Com and L.L.B. degrees from Kanpur University.
6- Kovind was elected and became as Rajya Sabha MP in April 1994 from Uttar Pradesh and served for two consecutive terms for 12 years till March, 2006. 
7- Kovind was appointed the Governor of Bihar on August 8, 2015.
8- If elected, Kovind will be the 14th President of India.