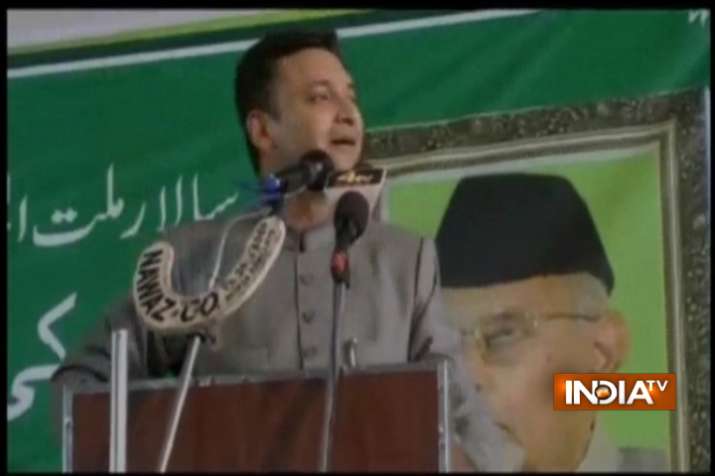 All India Majlis-e-Ittehad-ul Muslimeen (AIMIM) leader Akbaruddin Owaisi on Monday alleged that Parliament and Assemblies pass laws against Muslims. "The laws that destroy Muslims are not made on roads, marketplaces or grounds but in Parliament, Assemblies and municipalities," the younger Owaisi, a legislator in Telangana Assembly said. 
He said his brother Asaduddin Owaisi, a Lok Sabha MP and national president of the AIMIM, can increase the presence of Muslims in Parliament if he gets enough votes and will be in position to ensure that laws are made that can give them their rights. 
"If Muslims want and if they all come together then we will not need anybody's mercy or help or actions. Our brother himself with his vote can win India's 50 Parliament seats," Akbaruddin Owaisi said. 
His statement comes in the light of new anti-cow slaughter laws passed by several state assemblies including that Gujarat, Haryana and Maharashtra, in the last three years. Attacks against members of Muslim community in the name of cow protection have also recorded a surge in recent months. 
Akbaruddin is often in news for making outrageous statements. He spent 40 days in jail in 2013 after a case was lodged against him for hate speech. 
Akbaruddin's brother Asaduddin had yesterday accused the BJP of reverting to its "original agenda" by raising issues like Ram temple and cow protection as it had failed to deliver on its poll promises of economic revival and job creation. 
"The BJP has completely failed to provide jobs... (They had) promised creation of two crore jobs a year. They have failed to revive the economy. You have seen lot of ceasefire violations (by Pakistan). These are the core issues where the BJP has failed to deliver. So they have reverted back to their original agenda," Owaisi said.
The Bhartiya Janata Party (BJP) hit back at Owaisi for his statement. "Every community and relgion has equal rights in India. Mr. Owaisi is attempting to instigate Muslims and divide the country," BJP spokesperson Nalin Kohli said.