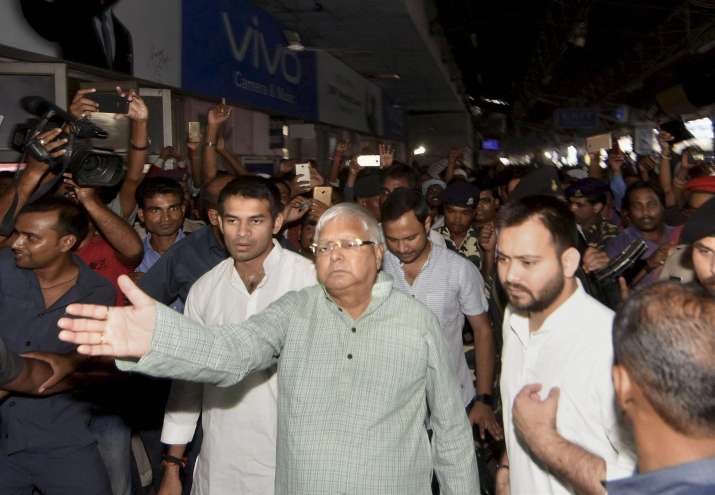 Rashtriya Janata Dal (RJD) supremo Lalu Prasad Yadav and his son Tejashwi will today address a rally at Sabour in Bihar's Bhagalpur district over the 1000-crore Srijan scam. Earlier, Tejashwi wanted to hold a public meeting at Sabour on August 17 but was not given permission by the district administration citing law and order reasons.
Yesterday, Tejashwi had asked why the "Central Bureau of Investigation (CBI) does not file FIR under 120B against Bihar Chief Minister Nitish Kumar and his Deputy Sushil Modi for carrying Srijan Scam and abuse of official position and criminal conspiracy?"
The RJD has been asserting that Nitish and his deputy Modi, have links to the Srijan scam and has sought their resignation. The case pertains to diversion of government funds of worth about Rs 1,000 crore to accounts of NGO Srijan Mahila Vikash Samilti.
The state government recommended a CBI probe into the scam which took over the probe last month.