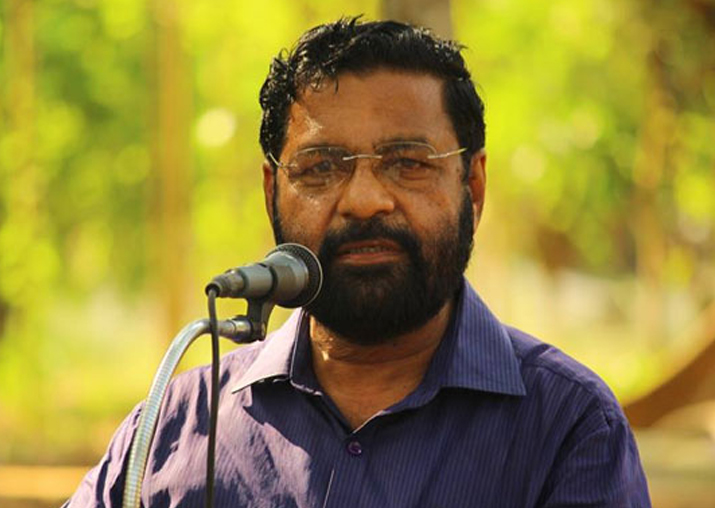 Amid row over recommendation for appointing 36 non- Brahmins including six Dalits as priests in temples under the Travancore Devaswom Board (TDB), the CPI(M)-led LDF government in Kerala today defended the move and termed it as a 'silent revolution'.
The state government also termed it as a model for others to follow.
Devaswom Minister Kadakampally Surendran said that due process was followed to ensure transparency in appointments.
The Minister even hinted that more such appointments could be done in future, saying there are more than 3,000 vacancies in different shrines managed by five temple boards -- TDB, Cochin Devaswom, Malabar Devaswom, Guruvayur Devaswom and Koodalmanikayam Devaswom.
"A new history has been scripted by ensuring reservation as enshrined in the Constitution with the appointment of Dalits as priests," he said, adding that reservation was not the prime consideration for selection. 
"Those who have knowledge of rituals were appointed as priests," he maintained. 
The TDB manages at least 1,248 shrines, including the famous Lord Ayyappa temple at Sabarimala.
To a question related to appointment of a non- Brahmins as priests at the Lord Ayyappa shrine, under the control of the TDB, Surendran said, "It could be considered."
However, nothing could be carried out in a hurry, he added.
The minister also thanked actor Kamal Hassan and DMK leader MK Stalin for appreciating the initiative of the LDF government. He said that the people of Kerala had also welcomed the government decision.
A massive controversy has erupted over the Kerala Devaswom Recruitment Board's recent recommendation of appointing 36 non-Brahmins, including six Dalits, as priests in temples in the state. This is the first time six persons from the Scheduled Caste community have been recommended for appointment as priests.
Yesterday, Yedu Krishnan had become the first Dalit priest in Kerala to assume duties at the sanctum sanctorum of the Manappuram Lord Shiva Temple at nearby Thiruvalla.
With PTI Inputs