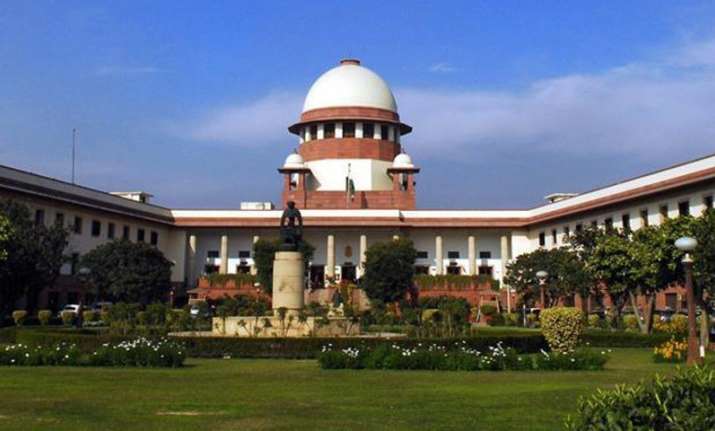 The power tussle between the Arvind Kejriwal-led Delhi government and the Centre seems to be growing day by day. On Tuesday, the Aam Aadmi Party government said in Supreme Court that there was no reference in the Constitution or in any law that Delhi was the capital of India.
"Has the Constitution of India or any law passed by Parliament declared Delhi as the capital of India?" the Kejriwal government argued in Supreme Court.
The reference came during a hearing in the ongoing matter between the Centre and AAP on the command over Delhi. 
Appearing for the Kejriwal government, senior advocate Indira Jaising said that capital was not defined by any law and that the Centre could decide to shift the capital elsewhere from Delhi. In such a scenario, there was need for a solution through clearly defined provisions of executive powers for Delhi on the lines of states and the Centre.  
Arguing in favour of clear division of executive powers between the state and the Centre in order to facilitate smooth functioning of the Kejriwal government, Jaising said that "two captains of a ship" would lead to chaos.
"Everything boils down to day-to-day administration. How can the Centre say that you (Delhi government) cannot have the executive power. I can understand this position on legislative powers," Jaising added.
She said the court should not be guided by the nomenclature of Delhi as a Union Territory while interpreting Article 239AA and the executive powers of the Delhi government and there should be no "blurring of responsibilities" between the State and the Centre.
The top court even raised a question whether the constitutional scheme on division of executive powers between the Centre and the states can be made applicable to the Union Territory of Delhi.
A five-judge Constitution bench headed by Chief Justice Dipak Misra, which is hearing pleas on who enjoys supremacy in governing the national capital, put the query after noting the submission of Jaising that the executive powers of Delhi should be ascertained in the light of the constitutional scheme providing a clear division of powers between the States and the Centre.
"How are these provisions applicable in the case of Union Territory of Delhi," the bench, also comprising Justices A.K. Sikri, A.M. Khanwilkar, D.Y. Chandrachud and Ashok Bhushan, asked.
The top court is hearing a batch of appeals filed by the Kejriwal government challenging the Delhi High Court verdict holding that the Lieutenant General (LG) was the administrative head of the national capital. The arguments that remained inconclusive on Tuesday are expected to resume today.