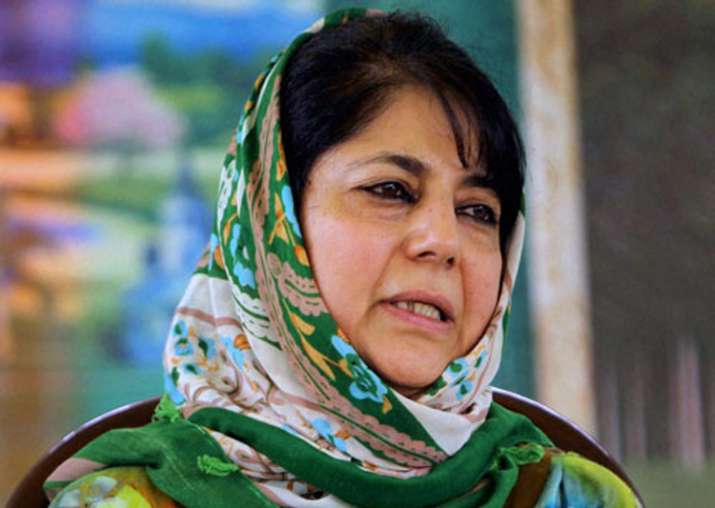 New Delhi: Kashmiri separatist leaders have asked MLAs of the ruling PDP to abandon the chief minister Mehbooba Mufti and come back to their people.
In a joint resolution, separatist leaders Syed Ali Shah Geelani, Mirwaiz Umar Farooq and Mohammad Yasin Malik said that Mehbooba Mufti has failed as did Omar Abdullah in 2010.
They further added that since Mehbooba can't stop loss of human lives, PDP MLAs should abandon her and come back to their people.
"The red line of such brutal killings transcends political and ideological differences. Introspect and come back to be with your people. Forget about power and perks and take side of people," the joint resolution circulated through email said.
The separatist leaders asked the MLAs to stop being the "loyalist representatives of subjugators and murderers of people".
"Refuse to be the collaborators of the merchants of death whose hands are soaked in the blood of our youth and children. Don't give India a chance to use you as shield to carry out this butchery of Kashmiris," they said.
They said the MLAs from other mainstream parties should also do the same.
"The same applies to other pro-India loyalists the National Conference and others. For once support truth! Stop the killings! Kashmiri lives matter!" they added.
Without naming security forces, the separatist leaders said, "To the perpetrators we issue an immediate ultimatum to put a stop to firing, killings, maiming and blinding."
"We the people of Kashmir declare our humanity. We have a right to live! We are being systematically and intentionally targeted for demise and being blinded.
"We declare our resilience in the face of deadly oppression. Every human life matters. The sanctity of life needs to be restored. Children, Women and Youth have lost their lives and eyesight. Media have lost count of toll. It's time not to get dehumanised. Enough is enough! No more deaths!" the resolution added.
(With PTI inputs)