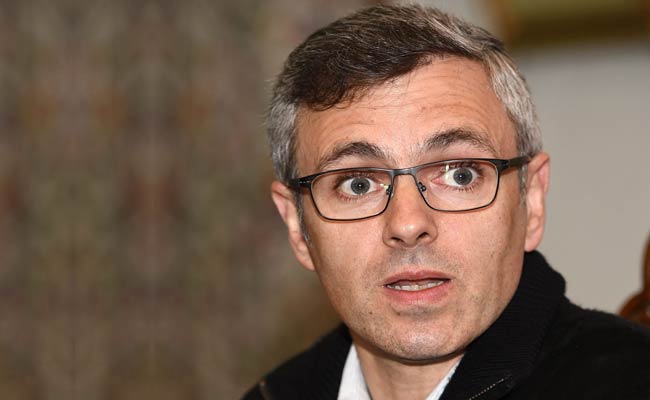 An all-party delegation from Jammu and Kashmir led by former Chief Minister Omar Abdullah will meet President Pranab Mukherjee to apprise him about the prevailing situation in the Kashmir valley.
The decision was taken at a meeting attended by ledaers of the National Conference, Congress, Communist Party, Democratic Party Front, Awami Ittehad Party and People's Democratic Front participates in Srinagar today.
The members decided to seek a suitable time from President Mukherjee so that they can apprise him that the situation in the Valley
"When you say Kashmir is an integral part of India, you are talking the land not of people. Make people yours too. A small problem with Gujarat and the Prime minister spoke to the people there in Gujarati; why our problem is not important enough," Omar asked after the meeting.
"We want the Centre to take emergent steps to check excessive use of force. There is a need for a judicial probe into the Kashmir situation," said Omar.
He also alleged that both the Central and state governments "totally failed" to stop the killings of civilians in the Valley.
Omar also said that while Pakistan is  definitely playing a negative role in the state, it's the Indian security forces who are killing youth and other people of the valley.  
"Jammu and Kashmir is a political issue, and should be solved politically. But unfortunately, the Centre has been saying 'Kashmir is integral part of India'; they are not talking about the Valley people, they are only taking about the land of Kashmir," he said.
"So, we will try to meet leaders of all political parties in Delhi and also former judges of the Supreme Court urging them to help resolve this problem," he added.