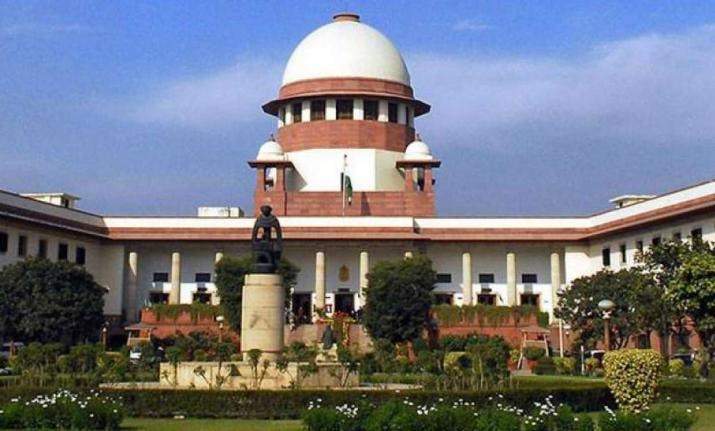 Story so far:
Crisis in Karnataka enters another day. On Thursday, Karnataka Legislative Assembly Speaker K R Ramesh Kumar met 10 of the rebel MLAs after a nudge from the Supreme Court. The MLAs have handed their resignations to the speaker. However, after initially saying that he cannot work at "lightening speed" to decide on the resignations,  speaker Ramesh Kumar said that he will examine the resignations all night to see whether they are genuine.
On Thursday, the rebel MLAs were flown into Bengaluru from Mumbai by special flight and were taken to Vidhan Soudha (Karnataka State Secretariat) to meet Ramesh Kumar. After the Karnataka crisis began last week, the rebel MLAs had handed their resignations to Ramesh Kumar. However, he maintained all through that the resignations were not in "proper format".
Even after meeting the MLAs on Thursday, Ramesh Kumar said that he will have to check if the resignations were "genuine and voluntary".
Meanwhile, fresh speculations were made after JD(S) leader and Karnataka Tourism Minister Sara Ramesh met senior BJP leaders Muralidhar ​Rao and KS Ishwarappa. The meeting took place at a guest house of the tourism ministry. Political circles are abuzz with guesswork with respect to an understanding between BJP and JD(S).
BJP leader and Union Minister Pralhad Joshi on Thursday said the Speaker of the Karnataka Assembly should take a decision on the resignation of the MLAs at the earliest and should not drag the ongoing constitutional crisis in the state.
Here's how events unfolded on July 12:
08:30 pm: Congress moves its MLAs to Taj Yeshwantpur in Bengaluru.
08:00 pm: BJP MLAs reach Ramada resort from the state assembly.
05:30 pm:  Janata Dal (Secular) MLAs leave for Ramada resort from state assembly.
#correction Bengaluru: BJP MLAs leaving for Ramada resort from state assembly. #Karnataka pic.twitter.com/wT285QLw0x

— ANI (@ANI) July 12, 2019
05:00 pm: Former Karnataka CM and Congress leader Siddaramaiah: We are confident that is why we are moving vote of confidence motion. BJP is afraid because they know there are black sheep in their party.
02:58 pm: Congress to move its MLAs to Clarks Exotica Convention Resorts in Bengaluru after the Assembly proceedings today
1:22 pm:  I am seeking your permission & time to prove the majority, says CM Kumaraswamy in Karnataka Assembly
Karnataka Assembly monsoon session began at noon today. Following Supreme Court's hearing, Karnataka CM HD Kumaraswamy urged the house to grant him some time to prove majority.
Karnataka CM HD Kumaraswamy in Vidhana Soudha in Bengaluru: After all these developments, I am seeking your permission & time to prove the majority in this session. #Karnataka pic.twitter.com/olx8BZ90Xx

— ANI (@ANI) July 12, 2019
1:06 pm: Supreme Court hearing has concluded. Next hearing has been scheduled on Tuesday (July 16). The Court has said that Karnataka Assembly Speaker Ramesh Kumar cannot take any decision till the next hearing.
12:36 pm: Arguments in Supreme Court during Karnataka Crisis hearing (not necessarily in that order. Paraphrased without change in context)
Adv Mukul Rohatgi (appearing for rebel MLAs): Karnataka Legislative Assembly Speaker Ramesh Kumar is answerable to the Supreme Court
Adv. Abhishek Manu Singhvi (Congress leader): Karnataka MLAs' intention in submitting resignations seems to be different than it appears.
Dr Rajiv Dhawan (appearing for Karnataka CM Kumaraswamy): I object against the submission by rebel MLAs that claims that assembly speaker acted in malafide manner
12:26 pm: Karnataka assembly session begins, so does hearing in Supreme Court
Amid the political crisis in the state, Karnataka Legislative Assembly's monsoon session began at noon. Nearly at the same time, the Supreme Court began hearing of pleas about the situation in Karnataka.
Bengaluru: MLAs arrive at Vidhana Soudha as the state assembly session begins today. #Karnataka pic.twitter.com/yQUEUAInLG

— ANI (@ANI) July 12, 2019
11:36 am: We will give a whip to attend the session from today to the end of this month, says BS Yeddyurappa, as Karnataka Assembly session begins today
10:44 am - Senior lawyer Mukul Rohatgi questions delay in accepting resignations
Senior lawyer Mukul Rohatgi, who is representing rebel MLAs, questioned the delay in accepting resignations of the MLAs 
Sr lawyer M Rohatgi,representing K'taka rebel MLAs: We'll ask court to implement its order so that speaker takes decision as soon as possible.If all MLAs appeared before him,gave affidavits&moved SC that they want to resign,what further verification is required I don't understand pic.twitter.com/cRMnn3dAjm

— ANI (@ANI) July 12, 2019
10:00 am - Karnataka Assembly speaker Ramesh Kumar is expected to submit his report in Supreme Court today.
9:35 am - Speaker Ramesh Kumar to meet MLAs today
The speaker will meet 3 rebel MLAs at 4 pm today
Karnataka Speaker KR Ramesh Kumar has given appointment for 4:00 PM today to three of the five MLAs whose resignations were in the prescribed format. (file pic) pic.twitter.com/ABAcvUIhvO

— ANI (@ANI) July 12, 2019
9:15 am - Rebel MLAs return to Mumbai after meeting Karnataka Assembly speaker in Bengaluru
Congress-JD(S) rebel MLAs returned to Renaissance hotel in Powai, Mumbai last night. On Thursday, the MLAs met Karnataka Assembly Speaker Ramesh Kumar in Bengaluru
Mumbai: Karnataka rebel MLAs returned to Renaissance - Mumbai Convention Centre Hotel late last night. They had met Karnataka Assembly Speaker KR Ramesh Kumar in Bengaluru y'day after they were directed by Supreme Court to meet the Speaker at 6 pm & resubmit their resignations. pic.twitter.com/Skdf2ehiIJ

— ANI (@ANI) July 12, 2019
Meanwhile, Congress received another jolt on Thursday as 10 of its Goa MLAs joined BJP in the presence of BJP working president J P Nadda.
Alarmed by the developments in Karnataka and Goa. The Congress rushed general secretary Jyotiraditya Scindia to Madhya Pradesh to close avert any such situation. 
According to senior party leaders, Scindia arrived in Bhopal on Thursday afternoon and held discussions with Chief Minister ​Kamal Nath over lunch at his residence.He also visited the state Assembly and interacted with people at the Coffee House. In the evening, Scindia participated in the dinner at the residence of his key supporter and state Cabinet Minister ​Tulsiram Silawat, where most of the state ministers and legislators of both the party and its allies were present.
(With inputs from PTI and IANS)
Also Read | Will examine resignations all night and ascertain if they are genuine: Karnataka speaker KR Ramesh Kumar
Also Read | Karnataka, Goa crisis will hurt economy: P Chidambaram
Also Read | Congress walks out of Lok Sabha over Karnataka, Goa
Watch | Karnataka crisis: Will accept resignations only after careful consideration, says Speaker KR Ramesh Kumar