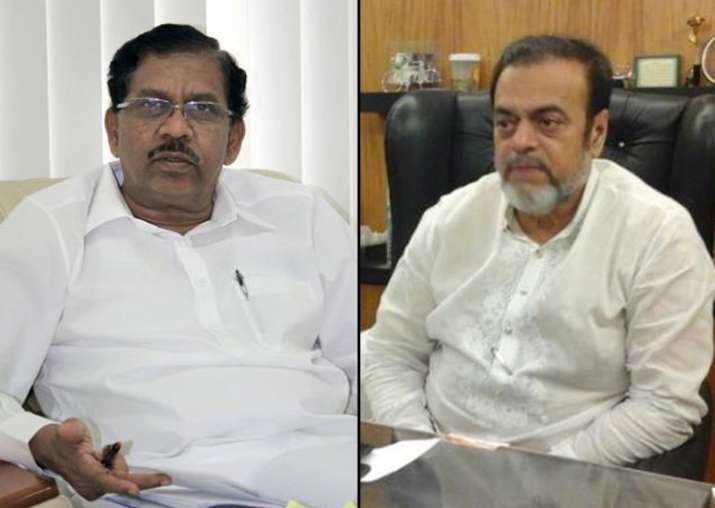 Karnataka Home Minister G Parameshwara and Samajwadi Party leader Abu Azmi on Tuesday were summoned by the National Commission for Women (NCW) over their objectionable remarks on the alleged incident of mass molestation of women in Bengaluru on New Year Eve. 
"We have sent summonses to both of them (Parameshwara and Azmi) for their statements," NCW chairperson Lalitha Kumaramangalam said. 
"It does not matter whether Abu Azmi belongs to one particular party or another. To be brutally frank, there are men across parties who make these disgusting statements. If men at this level say such things, where is the nation heading?" she said. 
"I don't say all men are like that in the country, but a good 25 per cent of this country seems to be full of patriarchal men who have no respect for women," she added. 
Taking strong exception to Parameshwara's remarks that youngsters' "western ways" were reason behind the incident of mass molestation in Bengaluru, Kumaramangalam had yesterday demanded that he apologise and resign from his post. 
Taking suo motu cognisance of the incident, Kumaramangalam had written to the DGP, city police commissioner and Home Minister seeking a reply on what action has been taken immediately against those involved in the molestation incidents. 
Samajwadi Party's Maharashtra unit chief Abu Azmi, while reacting to the incident today, today said though it was the duty of police to ensure safety of women on the New Year eve, women should not forget that "security starts at home". 
"Partying late night in half attire, blindly following western culture, has never been our culture. 
"When few women in half dress come out on streets at late night with their friends, such incidents do occur," said Azmi, an MLA from Shivaji Nagar in suburban Mumbai. 
"It's regrettable, a case should be registered. But if we say anything against girls and boys going out together, we are called old fashioned. In Indian culture there should be propriety in how men and women meet," he said.
The alleged incidents of molestation occurred on Saturday night in and around the junction of Brigade Road and M G Road, where thousands had gathered to herald the New Year. 
Eyewitness accounts suggest that women were molested and groped and lewd remarks were also passed by miscreants late night on December 31 in the posh area even as it was claimed that 1,500 police personnel had been deployed to control the crowds. 
(With PTI inputs)