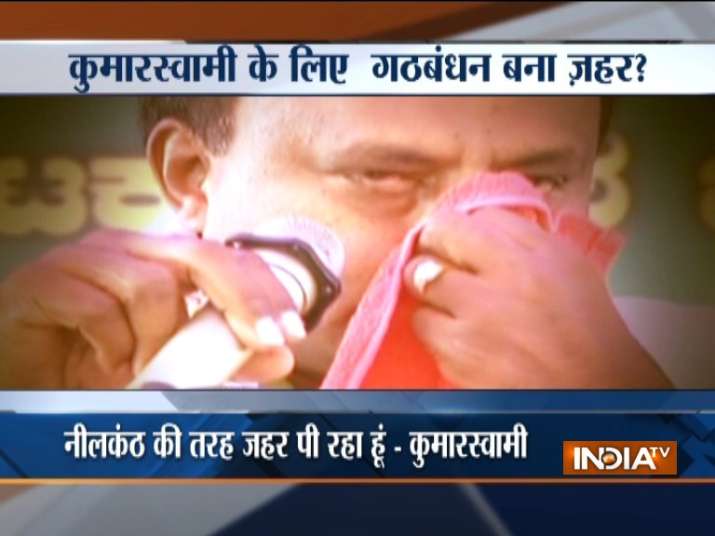 Karnataka Chief Minister HD Kumaraswamy on Saturday broke down, and said that he has "swallowed" the poison of his party's coalition like Lord Vishakantha.
Giving clear signals that all is not well within the JD-Congress coalition in the state, Kumaraswamy said that he wasn't happy. 
 "You are standing with bouquets to wish me as one of your brothers became the CM. You all are happy, but I'm not," the chief minister said at an event in Bengaluru.
"I know the pain of coalition government. I became Vishkanth and swallowed the poison of this government," he added.
Despite disagreements over portfolio and other issues between JDS and Congress, both the parties have on many occasions tried putting up a brave face, but this time the chief minister let it all out.