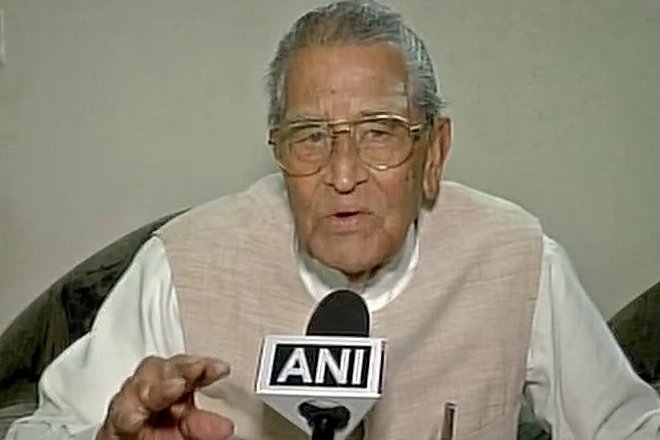 Senior Karnataka Congress leader and former Union minister M.V. Rajasekharan on Tuesday praised Prime Minister Narendra Modi for ensuring victory for the BJP in the recently concluded Assembly elections with the support of young leaders.
"I congratulated and complimented him for getting 2/3rd majority and particularly for winning and securing the support from the younger generation who matters. I have conveyed my frank views," Rajasekharan said.
Rajasekharan, however, said that it was not advisable to politicise every issue and that if a political party was doing good work then there was nothing wrong in complementing it.
"If one political party at some point of time is running the government and doing well then we must pay complement to them," he said. 
"At the same time, if they are not doing something good and it should be criticised, tear them into pieces. This is an essential feature of the parliamentary system of the government," he added.
Talking about Congress vice-president Rahul Gandhi, Rajasekharan said that he needs experience for storming to power.
"Rahul Gandhi needs good background of every state. One has to give importance to the leaders at the district levels as one cannot sit at Delhi and do things. Congress needs leader who are very close to the grass root level. I am very sure that very shortly he is going to take proper decisions," Rajasekharan said.
Rajasekharan, however, denied any possibility of him joining the BJP.
"I was born as a Congressmen and will die as a Congressmen. I am pleading that the Congress secular ideology should be protected at any cost," he said.