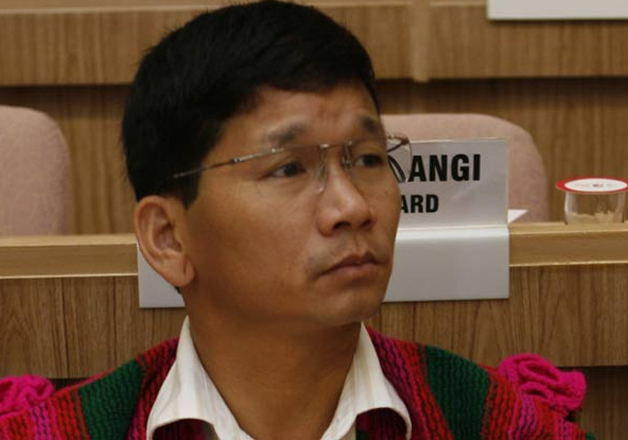 Late Arunachal Pradesh CM Kalikho Pul's wife today urged Prime Minister Narendra Modi to order a CBI probe into the mysterious suicide of her husband.
Castigating the state government for having failed to make any progress in ascertaining the truth behind her husband's suicide, Dangwimsai Pul said the current state government was threatening her family against demanding a CBI probe.
"We want a central investigation agency — the CBI or the National Investigation Agency — to investigate the case," she told reporters here. 
Kalikho Pul allegedly committed suicide on August 9, 2016, at his official residence.
The 47-year-old leader was found hanging from a ceiling fan, weeks after being unseated as Chief Minister by a ruling of the Supreme Court. 
Dangwimsai Pul said that the family has also appealed to the Chief Justice of India against the four judges whose names were mentioned in Pul's suicide letter alleging corruption. 
The Arunachal Police had found a 60-page letter written by Kaliko Pul near his body. Titled 'Mere Vichar' (My Views), the letter mentioned several "deliberate irregularities" by state leaders and Supreme Court judges over the years.
Pul had become Chief Minister on February 19, 2016, after he along with 29 (19 Congress and 11 BJP) MLAs had defected to the People's Party of Arunachal Pradesh (PPA) — a state outfit — to form a new government, bringing down the existing Congress government led by Chief Minister Nabam Tuki. 
However, the Supreme Court reinstated the Tuki government on July 13, 2016, following which Pul and his supporters returned to the Congress and supported Pema Khandu as the Chief Minister. Though Khandu became Chief Minister on July 16 last year, Pul was yet to vacate the official residence at the time of his death.