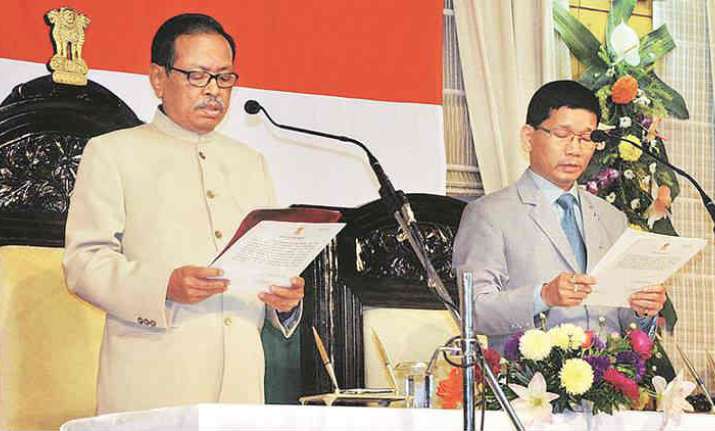 Former Arunachal Pradesh governor Jyoti Prasad Rajkhowa has alleged that former chief minister Kalikho Pul, who allegedly committed suicide in Itanagar on August 9, hasleft behind secret notes that can cause tremors in Indian politics.
Rajkhowa told Indian Express that the content of the "secret notes" running into 60 pages are so "explosive" that its disclosure can cause "tremors in Indian politics"
Pul was unseated as chief minister after the Supreme Court restored the Nabam Tuki government
"Before his death, Pul had written one long note, a series of notes with the title Mere Vichar [my thoughts] in about 60 pages," IE quoted Rajkhowa as saying.
" Many people had the opportunity to scan the pages before they were seized by the police. And those pages reveal so many things that if they come out, there will be tremors in Indian politics."
The ex-governor, however, said that he himself is not sure whether the notes are still with the police or if they were handed over to the court concerned.
"I am told it [the notes] has been circulating on social media that he gave comments about all kinds of corruption…he mentioned how certain politicians, whose fathers and forefathers did not have good financial backgrounds, became crorepatis," said Rajkhowa, who was removed from the post of governor on September 12.
Rajkhowa said he had been seeking a Central Bureau of Investigation inquiry into Pul's death.
"I was told that some sub-inspector was investigating the case...The minimum should have been an investigation by an superintendent of police of deputy commissioner of police," he said. Current Chief Minister Pema Khandu later ordered that the case be looked into by an inspector general.