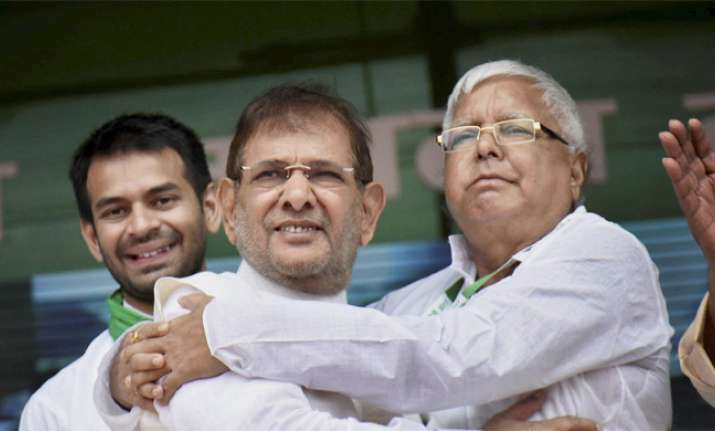 The JD(U) will write to Rajya Sabha Chairman M Venkaiah Naidu seeking disqualification of its rebel leader Sharad Yadav, who today attended an opposition rally in Patna defying the party's directive against it. JD(U) spokesperson K C Tyagi said Yadav's participation in the rally of an opposition party was a fit case for disqualification under Schedule 10 of its constitution as it amounted to anti-party activity. 
He cited the examples of Mufti Mohammed Sayeed and Upendra Kushwaha, who were disqualified on this ground. 
Tyagi had written a letter to Yadav a couple of days back, warning that his attending the rally organised by RJD supremo Lalu Prasad would mean he has acted against the principles of the party and voluntarily quit its membership. 
JD(U) sources made it clear that the party will not expel Yadav, a founding member of the party and its longest serving president, as it would allow him to retain his Rajya Sabha membership. 
He was elected to the Rajya Sabha last year and his tenure ends in 2022. 
Yadav had fallen out with the party after its chief and Bihar Chief Minister Nitish Kumar dumped Bihar's grand alliance, which included the RJD and the Congress, and joined hands with the BJP within a matter of hours, Lalu and his family of not coming out clean on corruption charges against them.