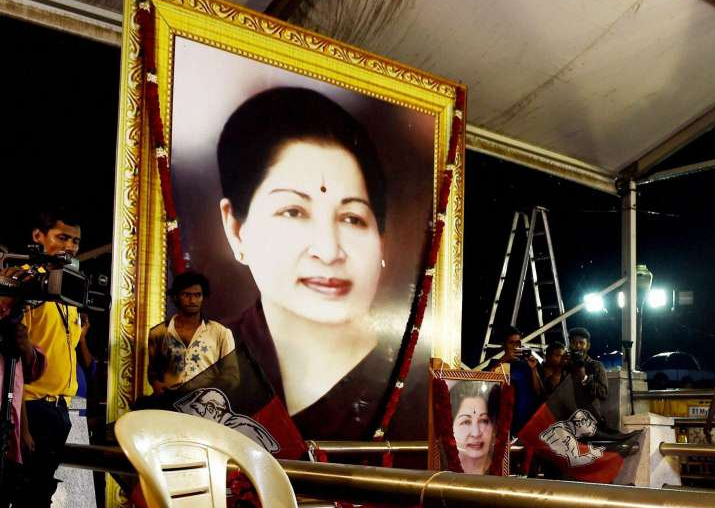 In a new twist to the death of Tamil Nadu chief minister J Jayalalithaa, the brother of her close aide, now jailed, VK Sasikala on Wednesday said that she died on December 4, 2016 and not on December 5 as officially announced by Apollo Hospitals.
Participating at the AIADMK founder and former Chief Minister MG Ramachandran (MGR) birth centenary celebrations in Tiruvarur district, V Divakaran said Jayalalithaa died at 5.15 pm on Dec 4, 2016 and not the next day late night and the official declaration was delayed by a day so as to provide adequate security to the chain of Apollo Hospitals across the state.
His statement comes at a time when a Commission of Inquiry is probing into the circumstances that led to the hospitalisation of Jayalalithaa.
Jayalalithaa was admitted to Apollo Hospital on September 22, 2016 for dehydration. Later her condition got complicated. On December 5, 2016, rumours were floating about Jayalalithaa's death in the evening which Apollo Hospital denied but later it was announced that she died at around 11.30 pm on that day.
She was in the hospital for 75 days before she breathed her last.
Last week, Apollo Hospitals had submitted two suitcases packed with documents related to the treatment given to Jayalalithaa to an inquiry commission set up to probe her death.
The commission headed by retired judge A Arumughaswamy had asked Apollo to submit all the documents related to the treatment of Jayalalithaa. This was followed by allegations that Jayalalithaa's death was triggered by poor medical attention.
With IANS Inputs