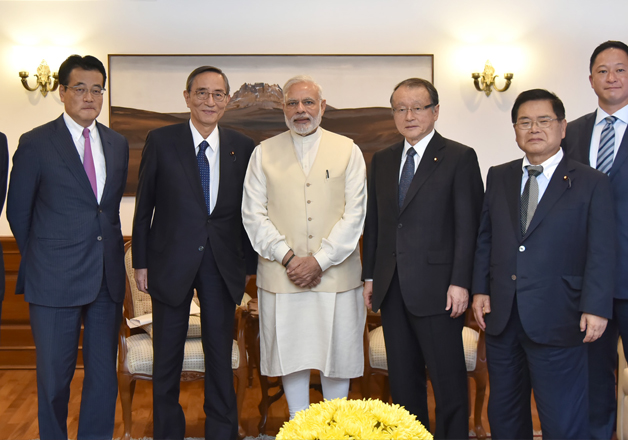 Japan has joined the international chorus that favours isolating nations that are sponsoring terrorism. 
A Japanese Parliamentary delegation, which is in India, welcomed Prime Minister Narendra Modi's call for greater international cooperation against terrorism and coordinated efforts to isolate the countries sponsoring terrorism.
This comes against the backdrop of the terror attack on army camp in Uri in Jammu and Kashmir on September 18.
The Japanese MPs conveyed this to the Prime Minister when they met him here as part of Japan-India Parliamentarians' Friendship League (JIPFL).
"The JIPFL delegation conveyed their condolences for the victims of the cross-border terror attack in Uri...," a PMO statement said.
"The JIPFL delegation welcomed PM's call for greater international cooperation against the global menace of terrorism, and for coordinated efforts to isolate the State sponsors of terrorism," the statement added.
Convinced that the attack emanated from Pakistan, India is weighing options for counter action, which includes efforts to isolate that country.
During the meeting, Modi recalled his successful visit to Japan in 2014 where he had interacted with JIPFL in Tokyo. He said that India and Japan have laid the foundations for strong cooperation in many areas for decades to come.
The JIPFL delegation said there is strong bipartisan support in Japan for strengthening relations with India and welcomed the progress achieved in High Technology cooperation, especially in High Speed Railway, the statement said.
Modi recalled that Prime Minister Shinzo Abe's visit to India last year was a landmark in the history of bilateral relations and that he is looking forward to visiting Japan in the near future. 
With PTI Inputs