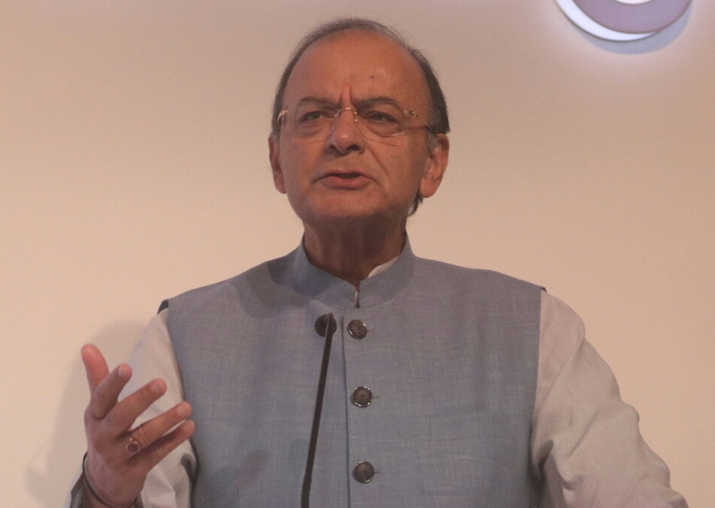 Union Finance Minister Arun Jaitley on Tuesday took a dig at Rahul Gandhi and said he was ashamed of Congress Vice President defending the dynasty culture in a University programme in the United States last week.
"I was ashamed to see Rahul Gandhi, sitting in America, describing the dynasty culture an Indian phenomenon (Mujhe sharam aayi jab Amreeka mein baith ke kaha gaya ki parivarvaad is desh ke svabhaav mein hai),"  Jaitley said in New Delhi.
Jaitley also said that some political parties might think that being centered around dynasty is an asset, but in the long run, it becomes a burden.
Rahul Gandhi, speaking at an event at the University of California in Berkeley on September 11 had said that most of the political parties in India were dynastic. He also said that politics in India follows dynastic culture.
"It is a problem in all political parties in India. That's how the entire country is running. So don't just go after me. That's what happens in India," Rahul had said during his lecture at Berkeley on September 11.
Reacting to Rahul Gandhi's statement, Union Minister Ravi Shankar Prasad said that the  Congress Vice President "broke" the Indian polity's tradition by speaking ill of the country on foreign soil.
"Rahul Gandhi is breaking the very tradition of India's polity -- when you go abroad you don't speak ill of the country," Prasad said.
"We used to go abroad at the height of corruption in the country but never spoke like this. It was muted despite the outcry," the Law and Justice Minister said.
Prasad further said that he did not expect the Congress leader to praise the government.
"... will Rahul Gandhi praise us? We do not want any certificate on our performance from Rahul Gandhi," he said.
"The person is not ready to accept how his party lost. It has taken them five years to understand that they had become arrogant in 2012, and he admitted it in California..." the Minister added.
Bihar Chief Minister Nitish Kumar also  disapproved of Rahul Gandhi's remark and said that he is personally against such politics which was "generated" by the Congress.  He made it clear that Rahul Gandhi's comment in the US last week that dynasties are commonplace in India is unacceptable to the country. 
"To say that 'parivarwad' (family hegemony) is acceptable in Indian politics is not true .... To say that a person born into a political family has merit to rule is wrong ... If a comparison is made, it would be found that performance of non-dynasts in high positions as compared to dynasts is far better," he said.
 
"Congress has generated dynastic politics in India which has now slowly spread to other parties. Personally, I am against dynastic politics," Kumar said.