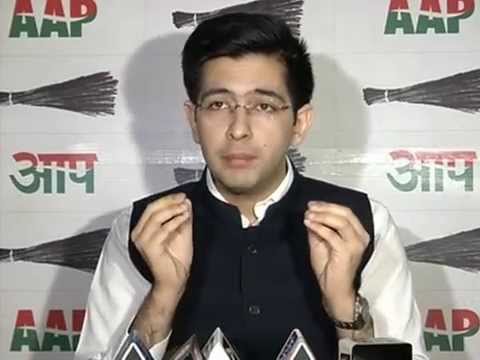 After the Patiala House court framed notice against Arvind Kejriwal and five other Aam Aadmi Party leaders in in a defamation case filed by Union Finance Minister Arun Jaitley, party spokesperson Raghav Chadha alleged death threats were made against Kejriwal and other accused leaders and Chadha, himself. 
Chadha took to Twitter to make the allegations. "Death threats given to AAP leaders appearing in Jaitley defamation case, including myself, by lawyer on the other side in Patiala House Court," tweeted Chadha. 
He, later, told a prominent news website that he has filed a complaint over the matter with a magistrate and that he along with six AAP leaders accused in the defamation case were threatened. 
Chadha further alleged that the threats were made by one Vivek Sharma who is a practising lawyer of the Patiala House Court. 
Earlier today, Chief Metropolitan Magistrate Sumit Dass framed the defamation notice against Kejriwal and others. Kejriwal and the other accused pleaded not guilty and claimed trial.
The trial in the case will commence on May 20.
Jaitley had filed a defamation case against Kejriwal and AAP leaders Kumar Vishwas, Ashutosh, Sanjay Singh, Raghav Chadha and Deepak Bajpai, alleging that they made "false and defamatory" statements in a case involving the Delhi and District Cricket Association (DDCA), thereby harming his reputation.