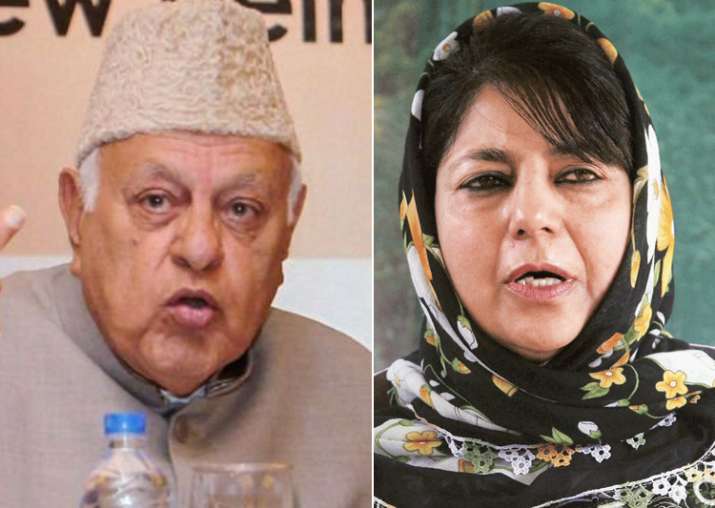 In a surprise development, Jammu and Kashmir Chief Minister Mehbooba Mufti today went to meet opposition National Conference president Farooq Abdullah amid a debate on an article in the Constitution which grants special privileges to the state.
"@MehboobaMufti called on @JKNC_ President this evening to discuss the prevailing political situation in the state. It was a cordial meeting," National Conference working president Omar Abdullah tweeted.
Omar did not elaborate on the issues discussed by Mehbooba and Abdullah, who is a Lok Sabha member from Srinagar constituency. However, sources in the National Conference said the legal challenge mounted on the validity of Article 35A of the Indian Constitution was the main subject of discussion between the two leaders.
"The Chief Minister sought cooperation of all political parties including National Conference in safeguarding the special status of Jammu and Kashmir within the Constitution of India," the sources said.
Article 35A, added to the Indian Constitution through a presidential order of 1954, empowers the Jammu and Kashmir legislature to define the state's "permanent residents" and their special rights and privileges. The Article has come under focus recently after two Kashmiri women approached the Supreme Court, challenging it as they contended that it had disenfranchised their children.
At a recent event in Delhi, Mehbooba said if Article 35A was tinkered with, there will be no one in Kashmir to uphold the national flag.