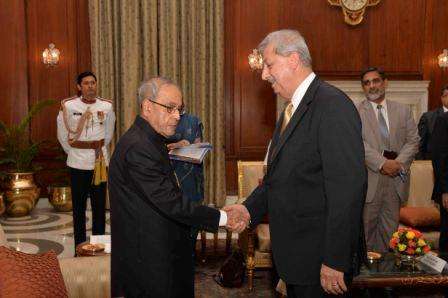 New Delhi: The new Iraqi Ambassador Fakhri Hassan Al Issa has warned India that there is a possibility of ISIS setting up sleeper cells in this country.
According to a report published in The Hindu, the Iraqi Ambassador pointed out that foreign-funded Islamic seminaries and preachers who teach an exclusivist version of Islam may have inspired setting up of such sleeper cells.
"A particular brand of Islam that is being taught in foreign-funded seminaries in different parts of the world, including in India, is responsible for the rise of the IS. Such training automatically leads to producing of IS sympathisers. I can tell you there are such forces in India who impart such a teaching,"  Fakhri Hassan Al Issa told The Hindu.
"Islamic seminaries and televangelists are powerful tools in the war that the IS is waging, and that is why countries should exercise more control on these sections," he added.
The new Iraqi Ambassador had lost four of his his family members in the massive bombing in Baghdad on July 3 that killed 300 and injured hundreds more.
Without giving specific details, he also revealed that India and Iraq were competing on security.
He also thanked India for opening its hospitals to treat Iraqi soldiers injured in the war against the IS.