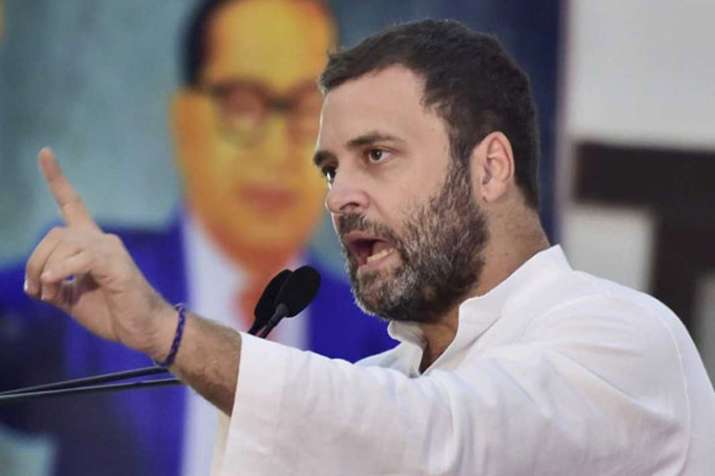 Congress vice president Rahul Gandhi today said that the country is facing 'serious problems' under the BJP-led regime and that the government should stop making excuses and take all necessary steps to fulfil its promises.
Rahul, who is on a three-day visit to his Lok Sabha constituency of Amethi, dared Prime Minister Narendra Modi to come forward and 'say we have one more year, we will deliver now'. 
"That is what a true leader would do," the Congress leader told reporters. 
"China produces 50,000 jobs every single day. India, under Modi's Make In India, produces only 450. There is a real serious problem in India today, that we are unable to provide jobs to our youngsters," he added.
Referring to the rising agrarian crisis, he said, "There is another crisis which is farm, agricultural crisis. Farmers are committing suicides."
"Instead of making excuses and saying pessimists are creating an atmosphere, PM Modi should stand up and say we have not managed to deliver. PM is the leader of the country. He should not make excuses and deliver," Rahul said. 
The Congress and opposition leaders have been attacking the government over its 'wrong' policies and decision that has hit the GDP growth rate.
Rahul's reaction comes a day after PM Modi accused 'pessimists' of treating the 5.7 per cent growth in April-June as doomsday. He had said that fundamentals are strong and the government will ensure that financial stability is maintained. "These people suffer from Shalya-vrutti (pessimism). They sleep well only after they spread a feeling of pessimism all around. We need to recognise such people."