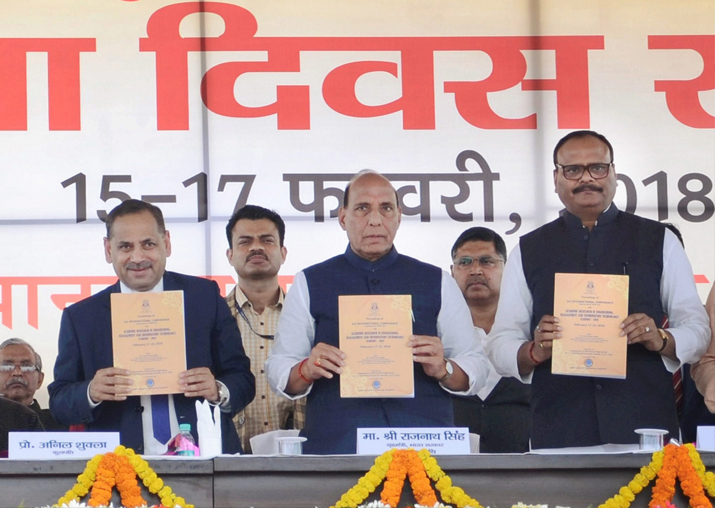 Union Home Minister Rajnath Singh today said that India will emerge as an economic super-power by 2030 but it will never create any pressure or fear in the world.
He said the country's world-wide prestige has grown in the recent past and the young people need to work dedicatedly in the field of knowledge and science to ensure that no one can stop India from becoming a world leader.
"The country, which is at present ranked tenth economically in the world, will take the fifth spot by 2030. It will be an economic super-power...But this does not mean that it will create any pressure or fear in the world. Rather, it will be the 'vishwa guru' (world leader) along with which the entire world will progress," Singh said.
In his address as the chief guest at a function in Rohilkhand University here, he said that the country's scientists have earned praise for the nation.
"The world is aware of the nationalist and cultural strength of the country," the minister said, adding that the time has now come for the youth to see the reality and work towards taking the country ahead.
"Whenever any big change has come, it has been on the strength of youth power... Till the young people keep working, no one can stop the country from marching ahead," he said.
Union minister Santosh Gangwar also spoke on the occasion.