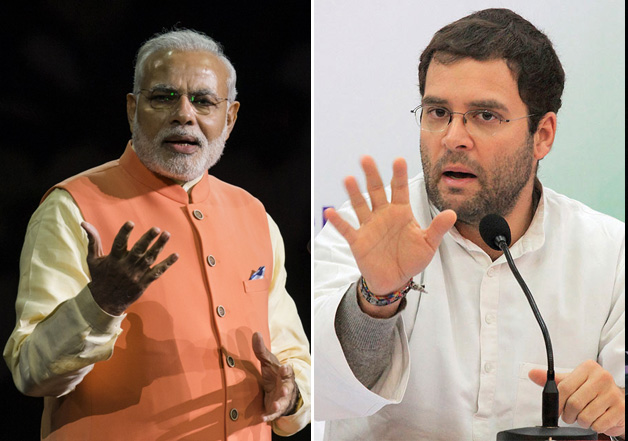 Congress vice-president Rahul Gandhi took a dig at Prime Minister Narendra Modi on Wednesday by saying that  US  elected Donald Trump as its President recently but India got its "Trump" in the form of Narendra Modi long back.
"The United States of America had recently elected Donald Trump in the seat, but India had a Trump in the form of (Narendra) Modi two-and-a-half years ago," Rahul Gandhi said while addressing an election rally in Bulandshahr yesterday. 
Targeting PM Modi for his decision to demonetise Rs 1,000 and Rs 500  currency notes, Rahul Gandhi said that all sections of society suffered losses due to Modi's note-ban. 
The Congress vice president further alleged that many people died in the long queues to get their currency notes exchanged "but the government at the Centre never bothered to make any ex-gratia payment to the persons who suffered."
Rahul Gandhi also suggested that that in order to encourage artisan and small manufacturers, items made in any particular town across India should bear the name of that town.
"For example, ceramic items made by Khurja potteries should carry the mark 'Made in Khurja' instead of 'Made in India'," he said.